EverLogic can integrate with Kenect to allow bidirectional text messaging, synced contacts, deal sold events and a widget on your website for customer communication.

Kenect is committed to helping businesses across North America increase efficiency and generate new leads. EverLogic's integration with Kenect allows EverLogic users who also are subscribed to Kenect to do four things more effectively:
bidirectional customer communication via text messaging

automated post-sale notifications

seamless customer record management

customer communication widget on your website
NOTE: EverLogic and Kenect currently do not have an integration for Kenect's "Text To Pay" / payment portal.
EverLogic will need authorization to share your data with Kenect. Send an email to your Kenect CSM and copy support@everlogic.com, requesting activation of our Kenect integration features. Once setup is complete, you can give your employees access to these features in their User Properties, by selecting 'Access to Kenect Integration features', under the User Information Tab.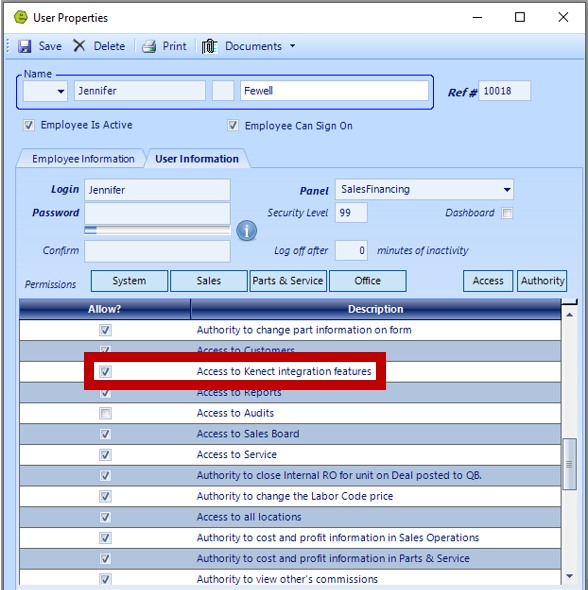 Bi-directional Messaging
1. Select "Kenect Messaging" under the Message Drop-down Menu, on the Customer Information Record; (This is the only window used to access Bi-directional Messaging.)



2. Click Send
NOTE: The messaging process happens in the background, once you click Send, you can leave this window. EverLogic will notify you once the message is sent.

Kenect Messages will be displayed, in Contact History, on the Customer Record, as 'Kenect Inbound' or 'Kenect Outbound'. Outbound messages will display the name of the employee who sent the related message.
IMPORTANT: An employee's email address must match a corresponding Kenect Users email address, in order to associate the employee with the Kenect Message.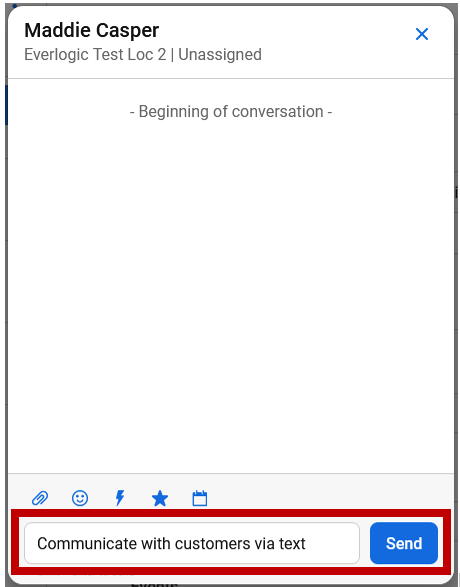 Deal Sold Event
EverLogic supports a Deal Sold Event, within Kenect, that can be triggered within a Quote. This allows automatic or manual activation of a scheduled message, setup within Kenect, to be sent to your Customer. You can create / modify the message, to include deal information unique to a customer, in the Template Field.
Automatic activation is triggered when the Deal Status is saved as "Delivered"

Manual activation can be requested by navigating to Deal Tools on the Quote Form, then select Notify Kenect.

FYI: The error message below is from our Automated Deal Sold Event. The most likely reason for this error message is not Adding Action to your EverLogic Deal Sold Event from within Kenect.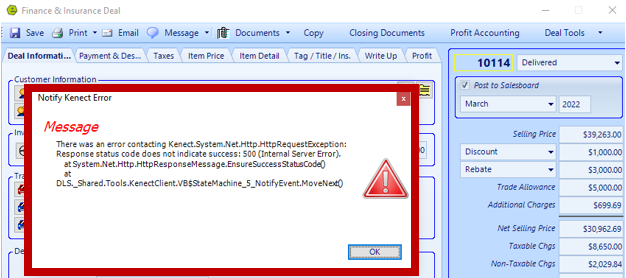 Follow these two simple steps to Add Action.
1. Access Kenect Settings
2. Select "Integrations"

3. Open the EverLogic Triggered Message Settings Screen
4. Click "Add Action"
5. Save

Contact Sync
Contact Sync is a feature that allows Kenect to receive your current Customer records, EverLogic communicates this information hourly, to ensure the most up-to-date information.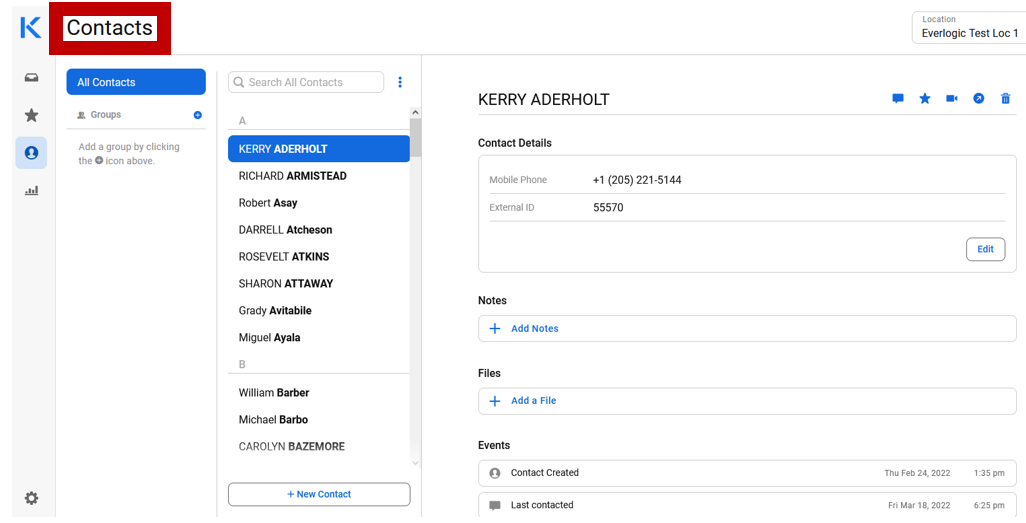 Leads
Get leads and respond to them immediately. Add the 'Text Us' Widget to the bottom of your site and start texting with your customers immediately. The average Kenect client gets 260% more leads by simply adding the 'Text Us' Widget to the bottom of their page. You can even automate responses and logically route the texts to departments, locations or employees.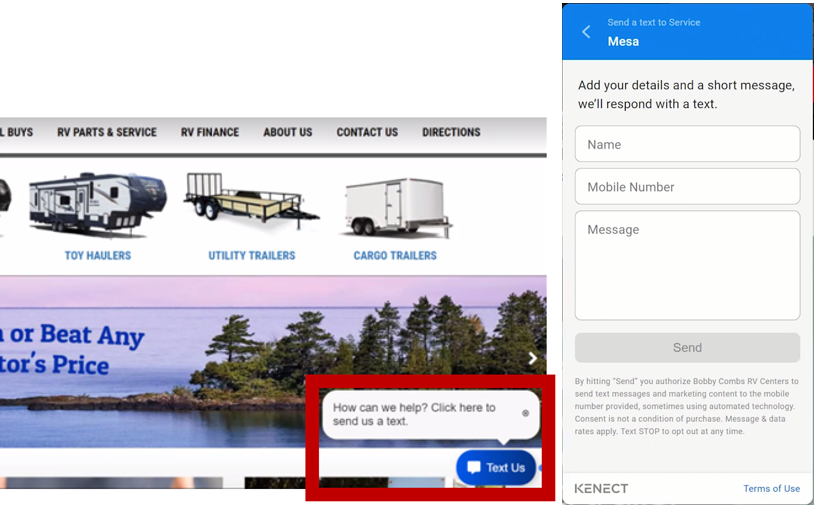 The text message will filter into a text inbox, within Kenect, similar to an email inbox, where they can be routed to the appropriate person or department, for a response. You can also create auto-responses.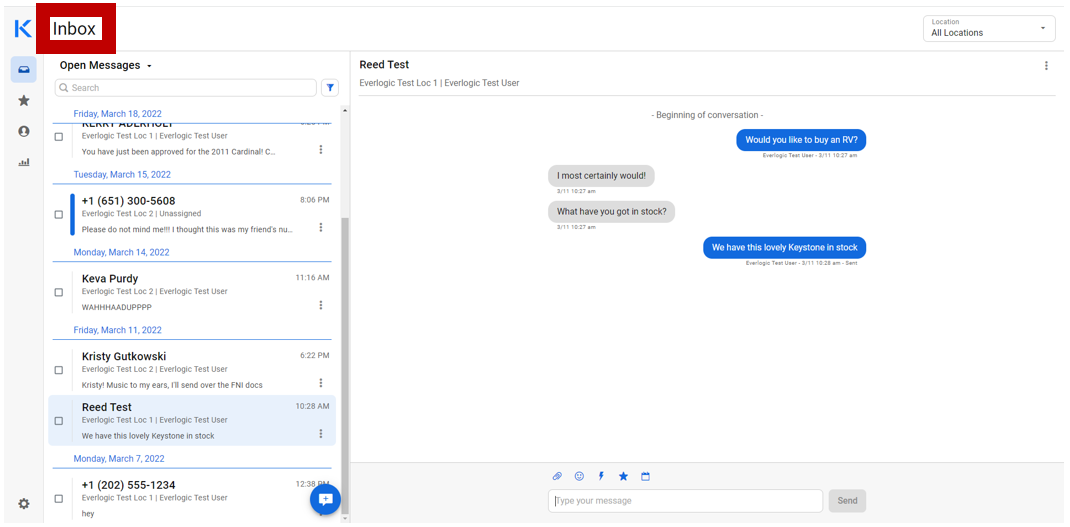 Access the leads in EverLogic, by navigating to the Sales Operations Tab and click ConnectNow.