To change the bin location for all parts assigned to a single bin.
1. Navigate to System Setup and select Bin Locations.
2. Highlight the Bin that you are moving parts from, then click Move Bin Contents
3. Select the Bin to which you are moving the parts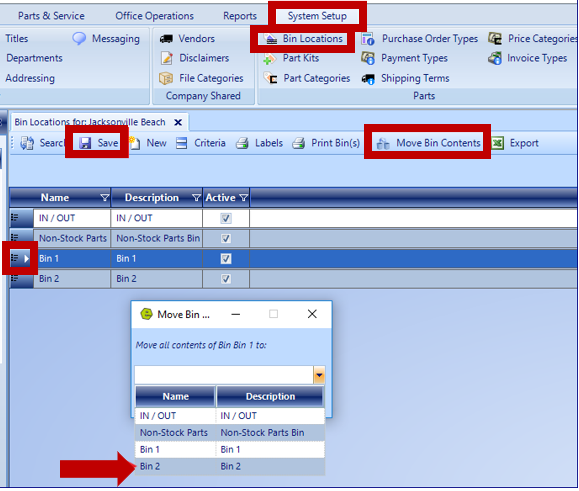 4. Click Move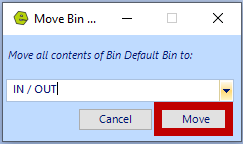 5. Save
NOTE: This action cannot be undone.
Related Articles:
System Setup for Alternate Part Numbers
Adding a New Part / New Part Inventory
Adding Parts to Inventory from a Invoice / Repair Order
Creating a Parts Purchase Order
Special Order Parts from an Invoice
Special Order Parts from a Repair Order
Receiving a Purchase Order and Creating a Back Order PO
Asterisk Showing on Parts Search