NOTE: We will be using the Zebra ZD 410 as an example in the article. The steps are the same with a ZD 411 or LP 2824 Plus, you will just need to find their names instead within the Zebra Setup Utilities program.


Make sure the printer is not powered on.
Open the printer and if necessary, load the label media as shown below.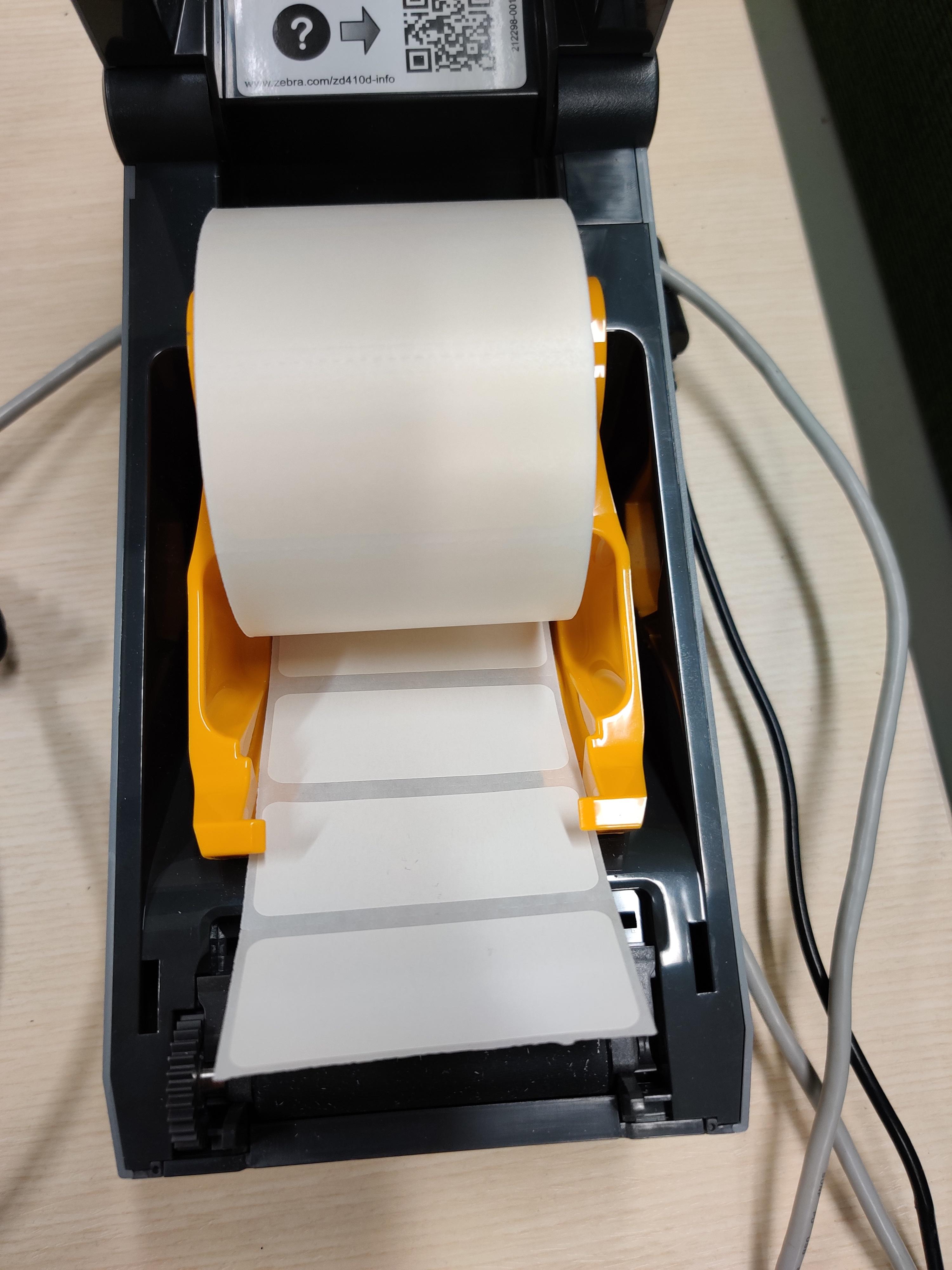 3. Download this file zsu-1191297.exe
4. Open the file zsu-1191297.exe as an administrator
5. The User Account Control option will appear, click Yes.
6. The screen will show several loading screens automatically, similar to the ones below.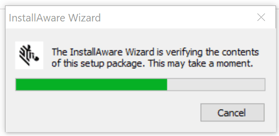 7. Click Next on the Zebra Setup Utilities Wizard.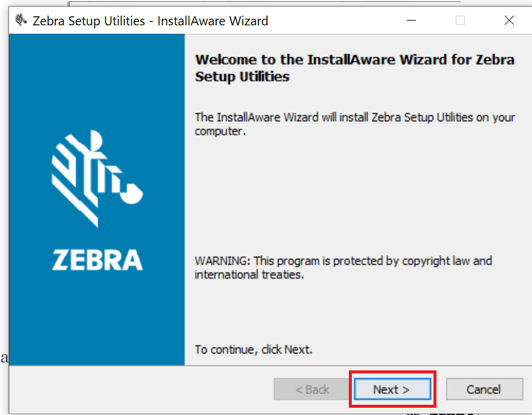 8. Checkmark the box, to accept the License Agreement and click Next.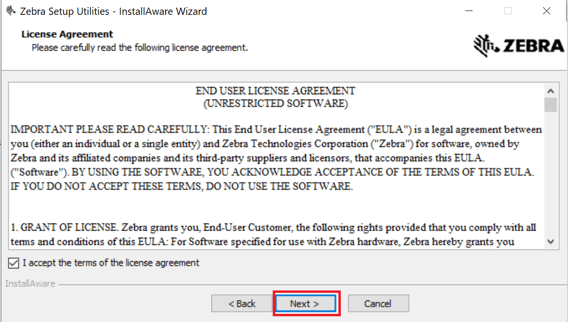 9. Click Next through the following screens without changing anything.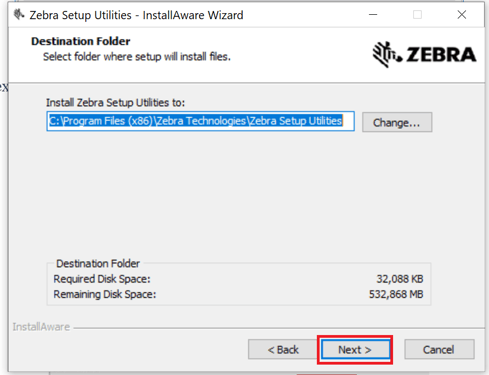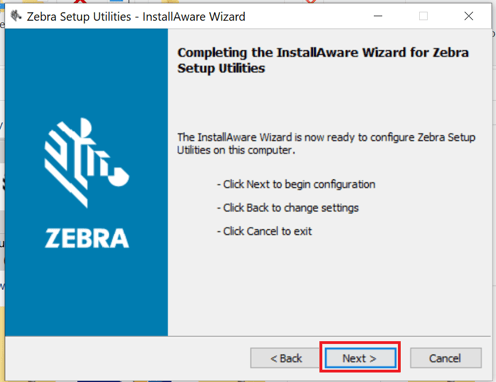 10. Another automatic setup will launch, allow it to run.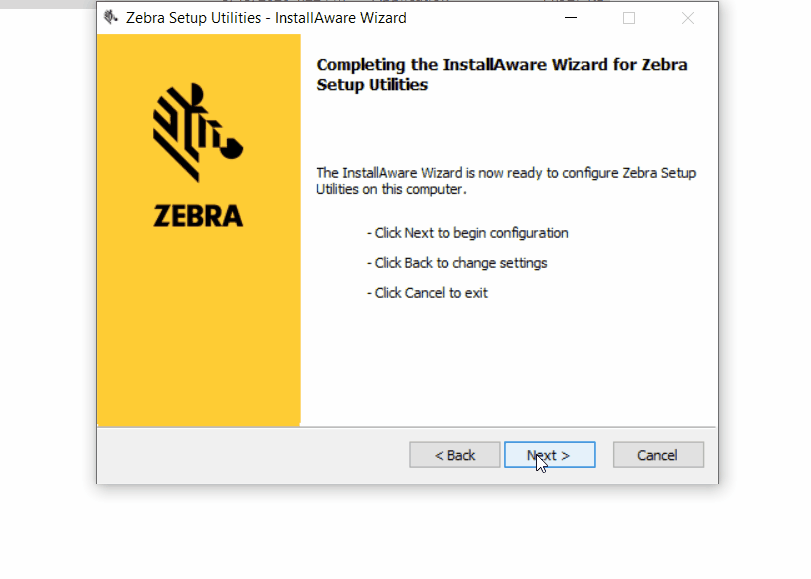 11. The automated setup stops with the following message. Place a checkmark next to "I have read the information above", then click Next.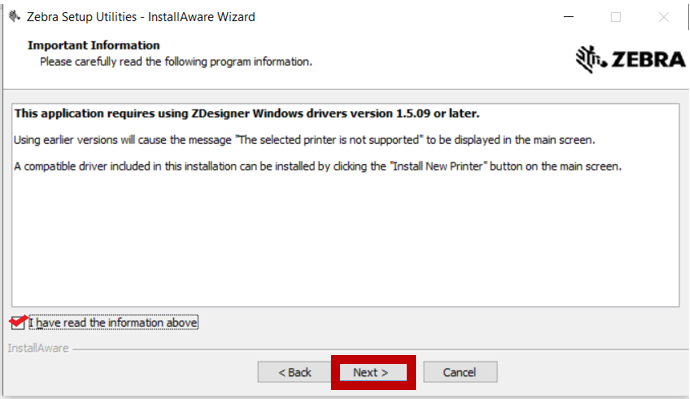 12. Checkmark "Run Zebra Setup Utilities now", then click Finish.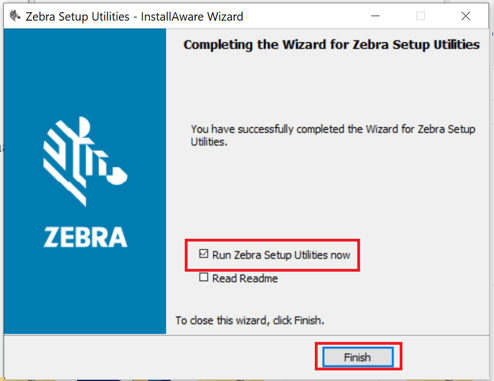 13. Select "USB (Universal Serial Bus)", then click Next.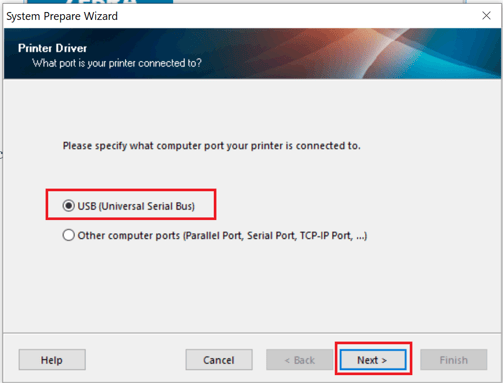 14. Click Finish.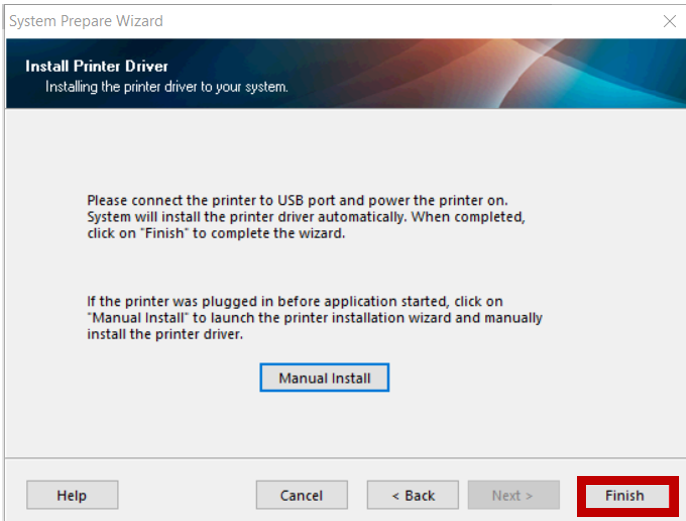 15. Upon completion, the screen below should appear, close this window.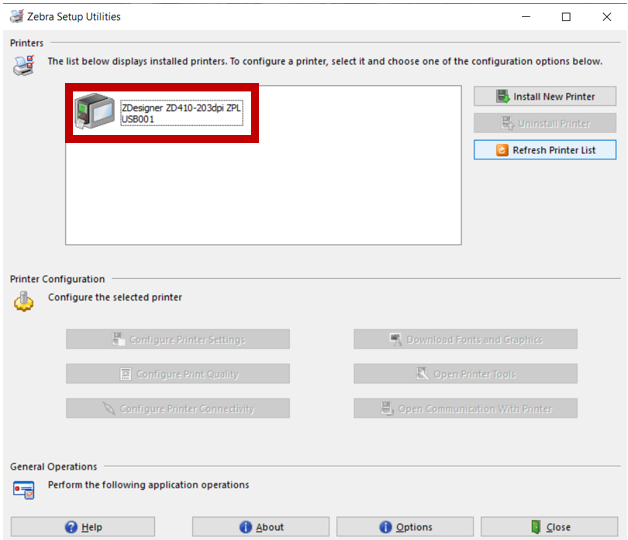 Now, you will need to set-up your EverLogic Workstation, so it recognizes the label printer you just installed.
Navigate to System Setup.

2. Open Workstation.

3. Click "This Workstation".

4. Open the Point of Service Tab.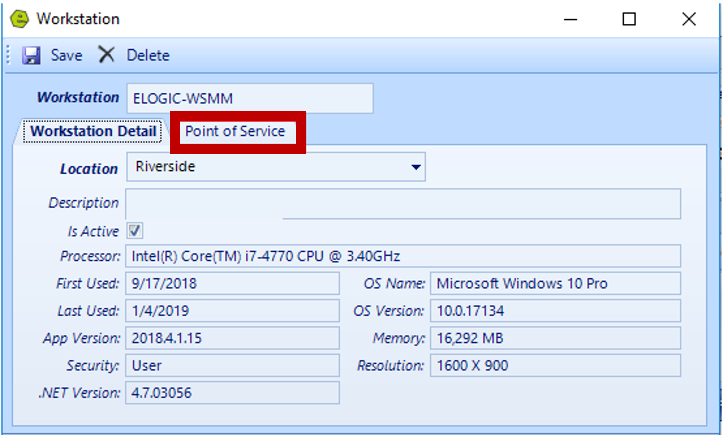 5. Key the printer into the Label / Barcode Field, by default it is ZDesigner ZD410-203dpi ZPL; you may wish to copy and paste.
NOTE: You must type out exactly what the printer is called in the Zebra Setup Utilities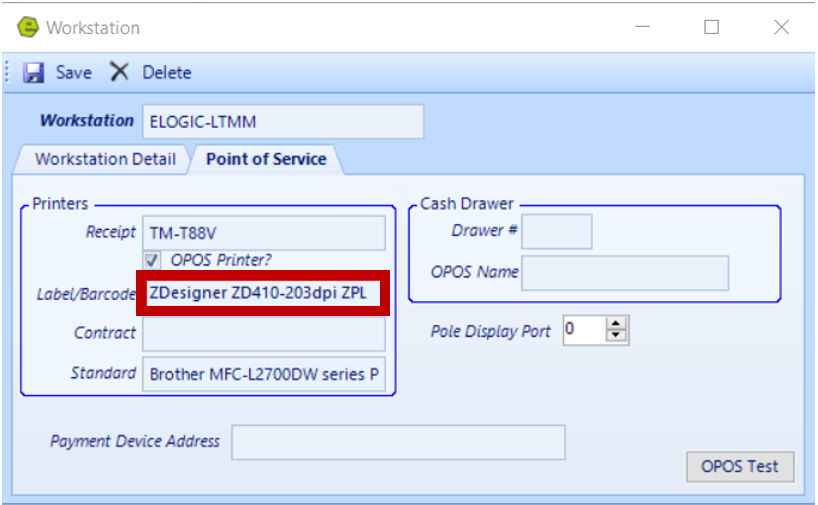 6. Click Save.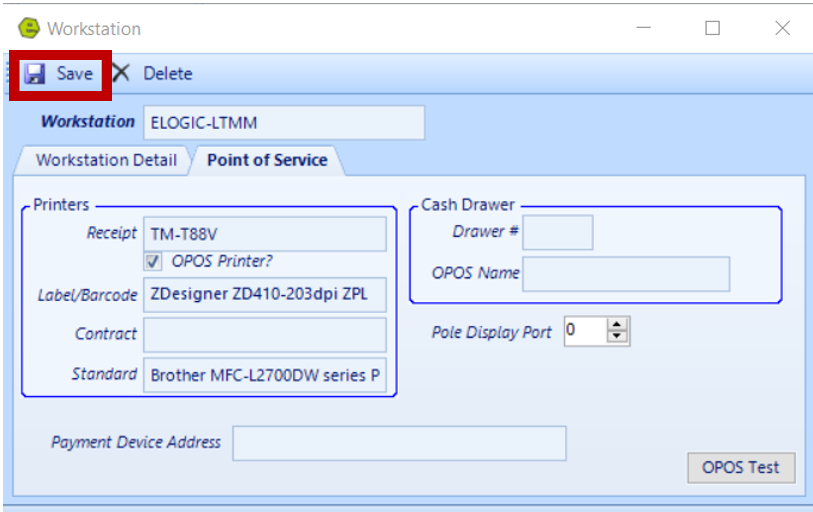 7. Reboot the computer and log back into EverLogic to ensure proper connectivity.
Ensure the system rule label margin is set to .25, especially if it prints to the right. Follow the directions below, if the label needs to be centered Up or Down.
Type Printers and Scanners in the Windows Search Box and select the Printers and Scanners option.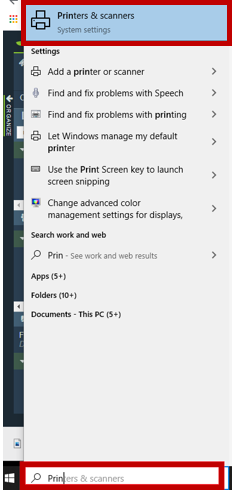 2. The option for ZD410 is usually listed at the bottom of the list; left-click and choose Manage.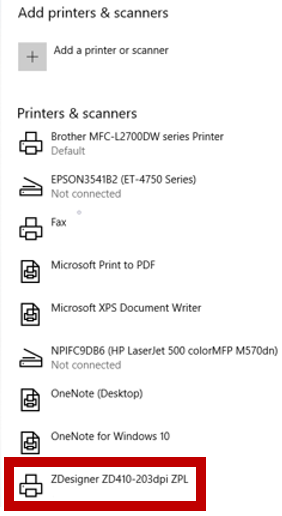 3. The printer menu will appear, select Printing Preferences, the preference menu will appear as shown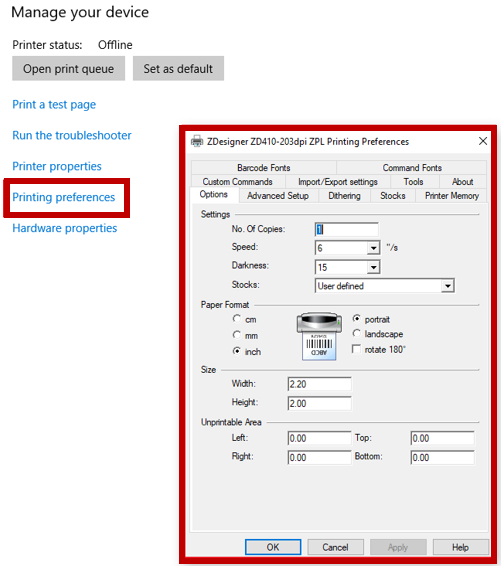 4. Check to make sure the settings, on the Options Tab, match display below, click Apply, then OK.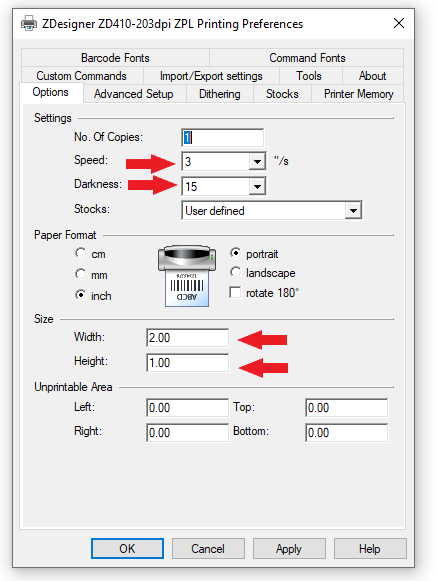 5. Open Advanced Setup Tab.

6. Adjustments can be made, to move the print up or down, using the Top Field. The units are decimals of an inch, .25 is a quarter inch, negative numbers will work.