For most cases, the default Tax Labels are sufficient; however, tax labels can be set up in the System Rules to change the tax names, such as State, County, Local, Other, and a new 5th tax label.
Standard Names include:
United States: State, County, Local, Other
Canada: HST, PST, RST, Other
Other areas: State, Single Article, Local Metro, Other, Business, HST, Not Used, Not Used, RTD
The System Rule accommodates up to five labels. Tax Labels are applied to the Location for Parts and Service and to the Deal Form for Serialized Inventory Sales.
Change / Update Labels
1. Navigate to the System Setup Tab and select System Rules

2. Click to open TaxLabels System Rule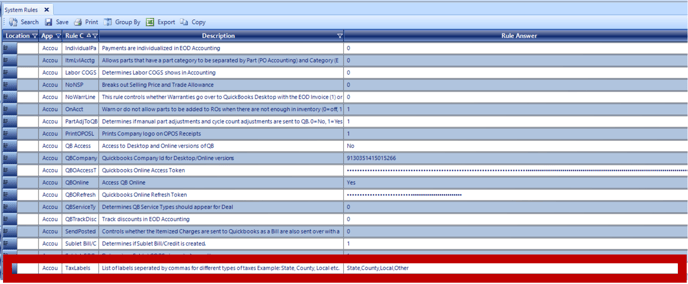 3. Enter labels as desired, separated by commas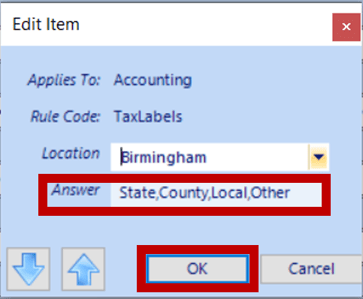 Setting Tax Amounts
1. Navigate to the System Setup Tab and select Location

2. Double-click to open the Location Form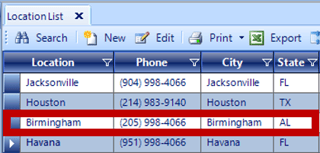 3. Access the Sales Tax Information Tab
4. Complete the Location Form;
Rate
Minimum Allowed
Minimum Price
Parts and Labor Specifics
5. Save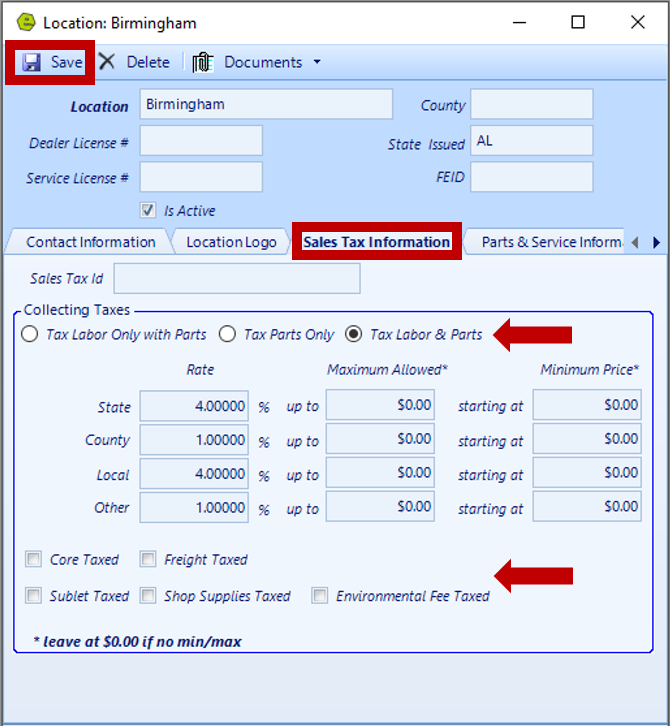 Related Article:
Zebra Label Printer Installation - ZD410 / ZD411 / LP 2824 Plus