This error message is received when the is incorrect mapping. Map the DEP / Deposit to the correct account, you may need to consult with your Accountant.
This error message may display when sending a deal to QuickBooks, "DEP has not been mapped. Please go to Set Map Codes and assign correct mappings." There are two things to consider when receiving this message.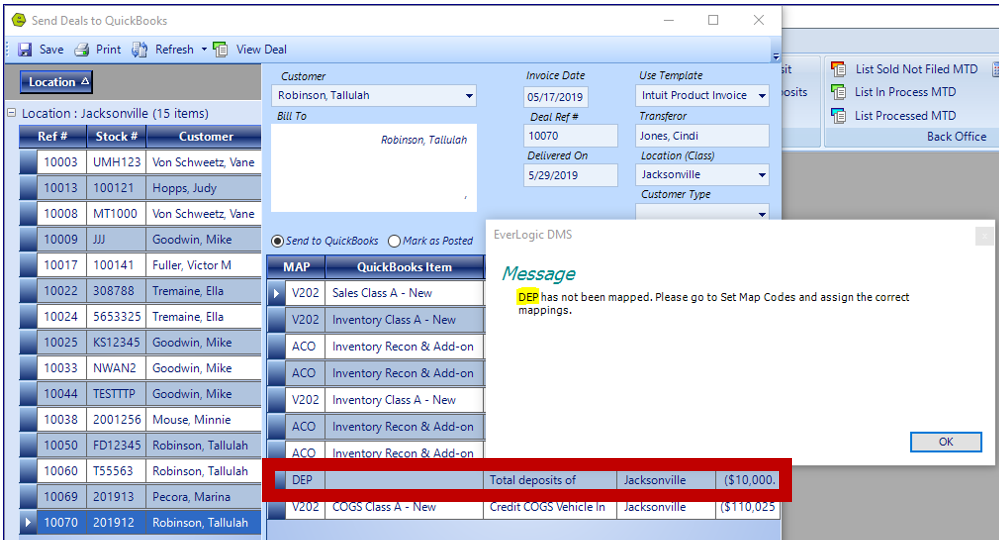 Confirm Correct Mapping
1. Navigate to the Office Operations Tab and select Set Map Codes


2. Locate Found Where?: Deal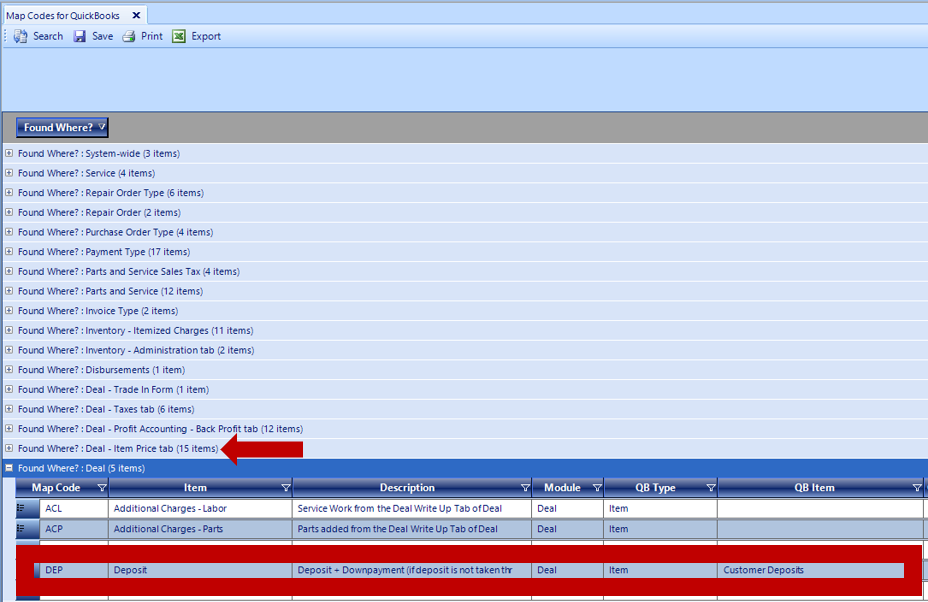 3. Choose Item from the drop-down menu
4. Click OK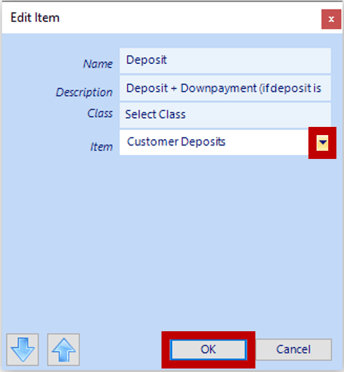 5. Save

Confirm the Deposit on the Deal
The amount in the Down Payment Field may not have been moved into the Deposit Field.
NOTE: Confirm the Deposit has been received.
Delete the amount from the

Down Payment Field

and enter the amount as a

Deposit

. The

Down Payment Field

is

ONLY

used for negotiation.
IMPORTANT: Confirm the Deposit has been received.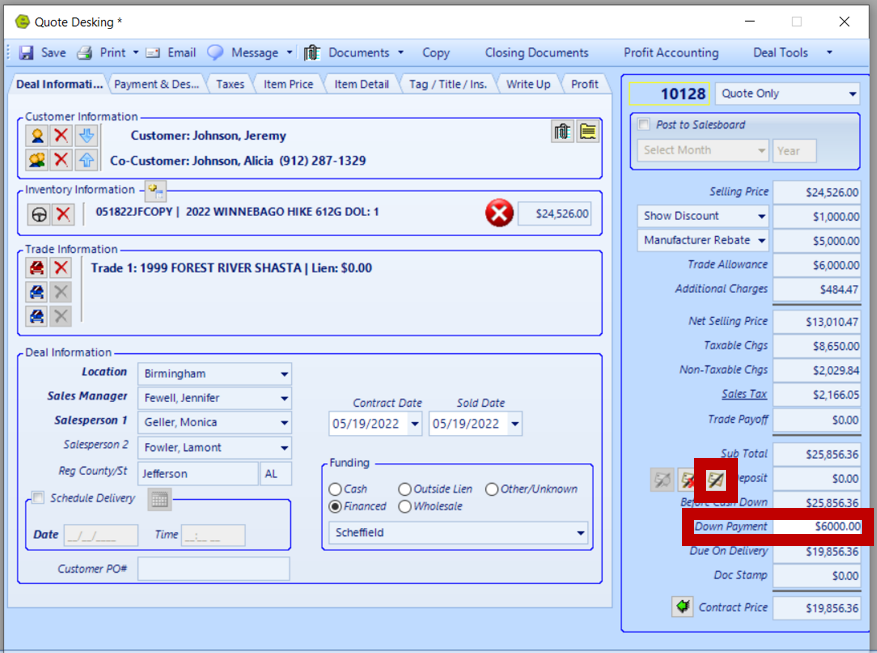 Related Articles:
EverLogic to QuickBooks Flow Chart
QuickBooks Error: Trouble Connecting to QuickBooks
QuickBooks Error: QuickBooks Online Access Token
QuickBooks Error: QB Desktop Request
Mapping from EverLogic to QuickBooks