QuickBooks Error: Posting On-Accounts, Warranties, and / or Transactions with Deposits
Please contact EverLogic Support for assistance, by submitting an email to support@everlogic.com.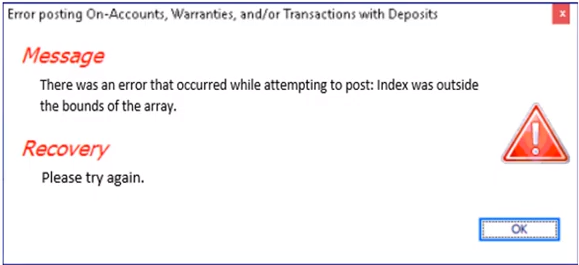 Note: Payments taken as a deposit are always sent to QuickBooks individually, same day as the transaction is keyed in EverLogic, as Undeposited Funds. Payments, not keyed as a deposit, on a Repair Order or Invoice are sent to QuickBooks on the EOD, the day the Repair Order and Invoice is closed.
Related Articles:
EverLogic to QuickBooks Flow Chart
QuickBooks Error: Trouble Connecting to QuickBooks
QuickBooks Error: QuickBooks Online Access Token
QuickBooks Error: QB Desktop Request
Mapping from EverLogic to QuickBooks