EverLogic provides FREE live training daily. It is understood that attending these training sessions is not always possible, so the live webinars have been recorded for access at any time. Each lesson is approximately thirty minutes to one hour.
Please join us for FREE training, Monday - Friday, 1:00 - 2:00 pm EST, using this link; https://zoom.us/j/91619994084.
If you are unable to join class, click a link below to launch a video.
Accessing the Learning Center via the Billboard
1. Navigate to the EverLogic Billboard and click "EverLogic DMS Online Training Classes"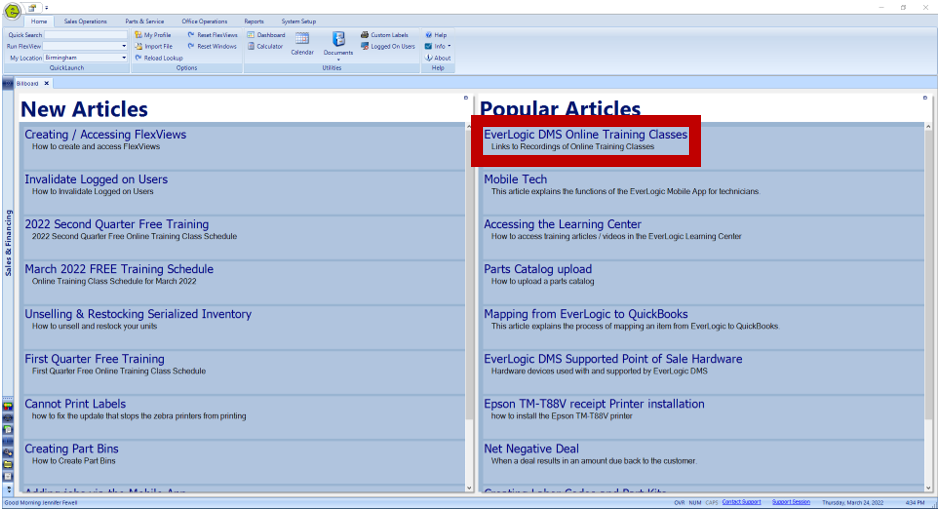 2. Select the best Option for your needs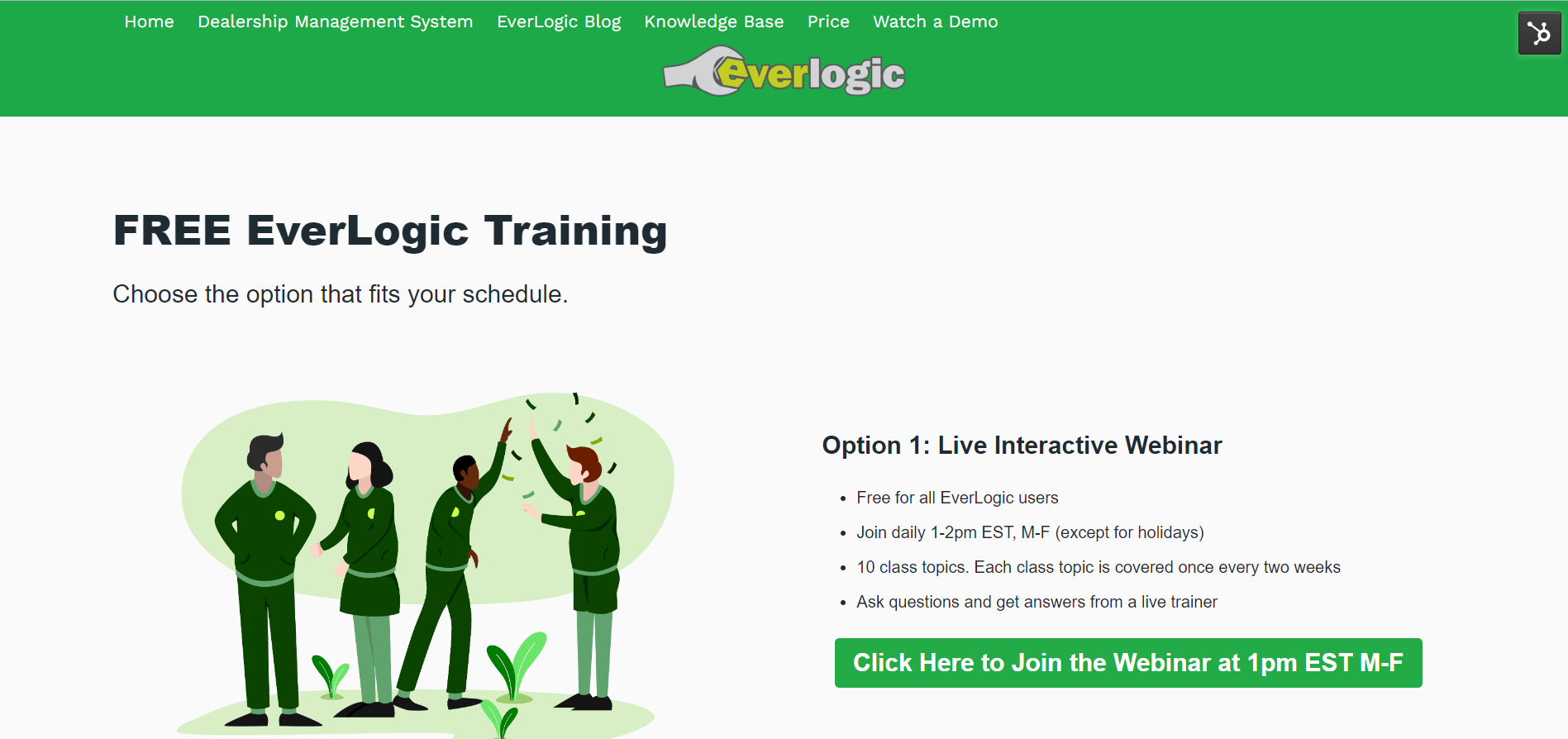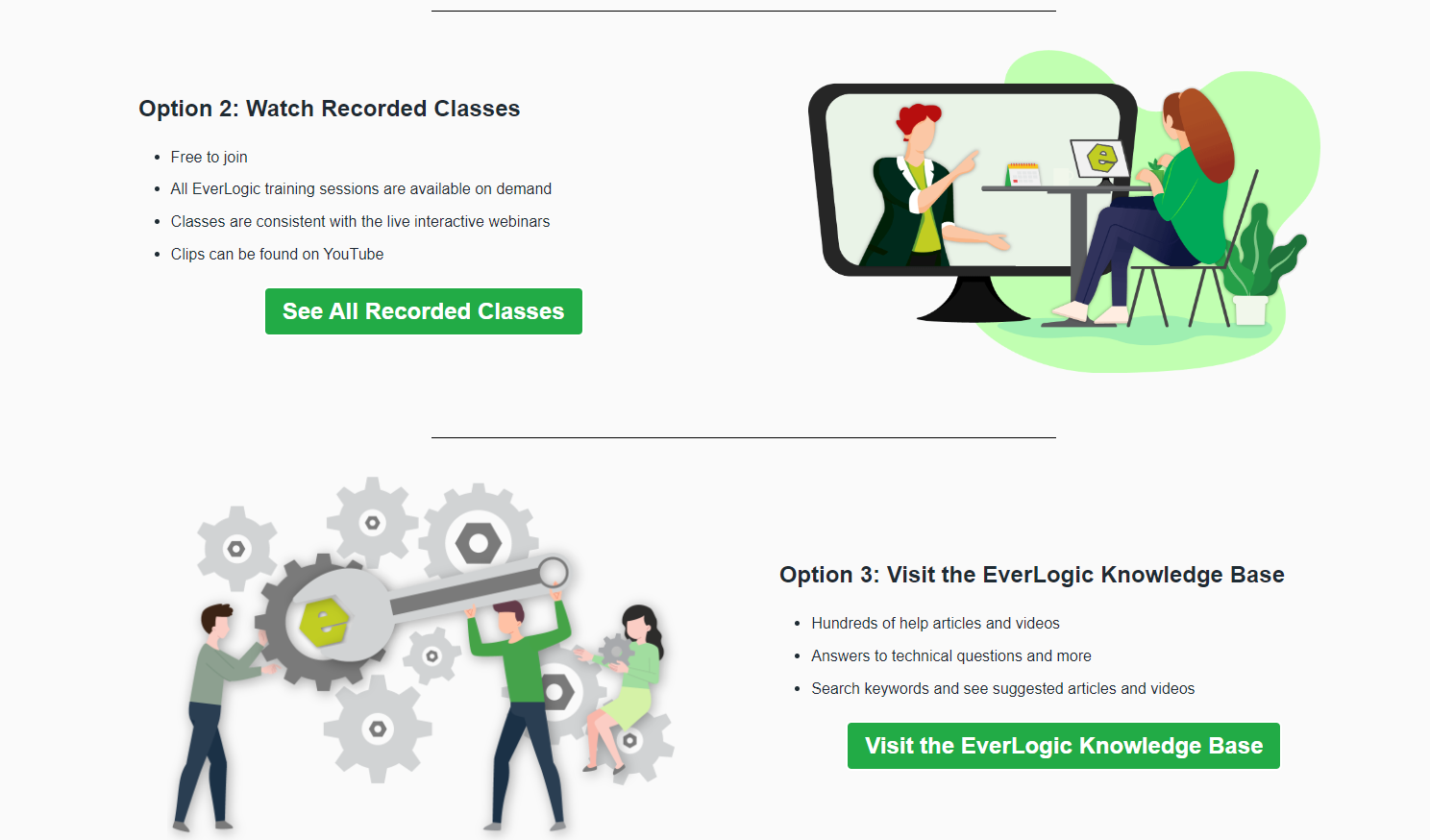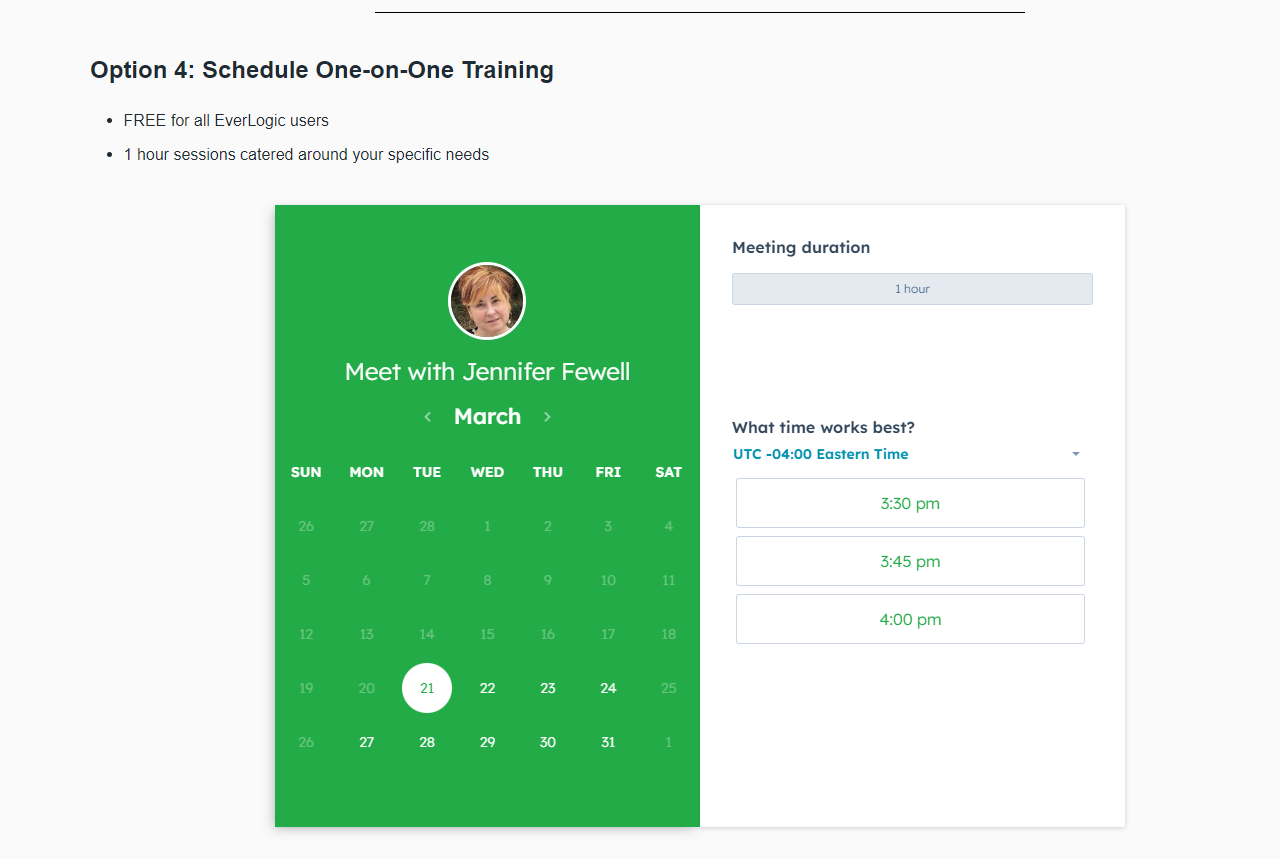 Related Articles:
EverLogic Knowledge Base Customer Support Portal
FREE EverLogic Online Training Classes