You can use Epson's TM-T88V Utility Software to print your companies logo automatically at the top or bottom of each printed receipt.
1. Download the official TM-T88V Utility Software from Epson here
2. Select your Printer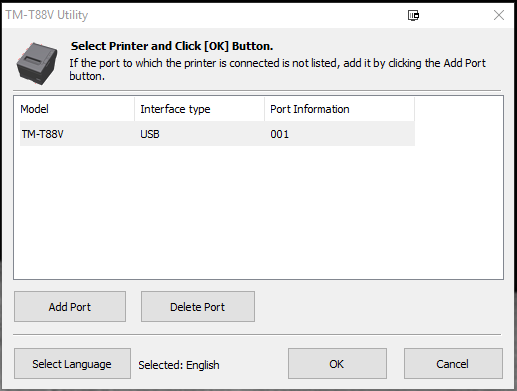 3. Click on Storing Logos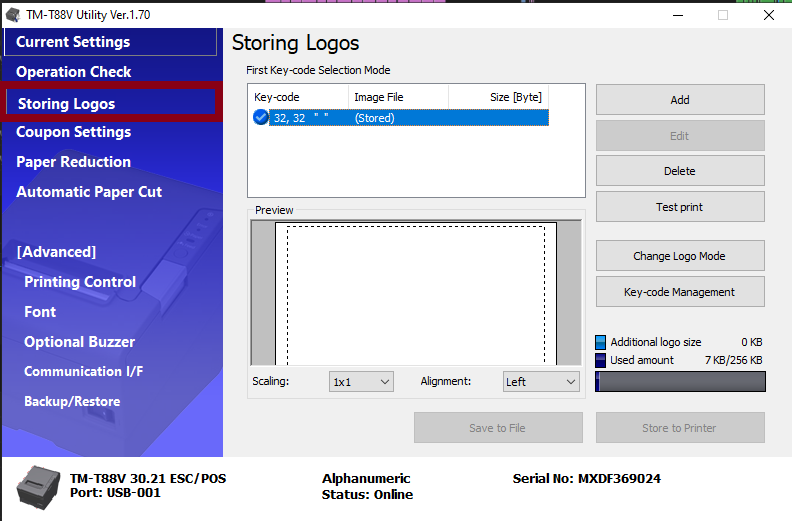 4. Click Add, and select your logo
NOTE: It is best practice to use a logo with a transparent background, such as a PNG. If your PNG has too many various colors in it, the program may add a black background. If this is the case, we recommend using a transparent gif.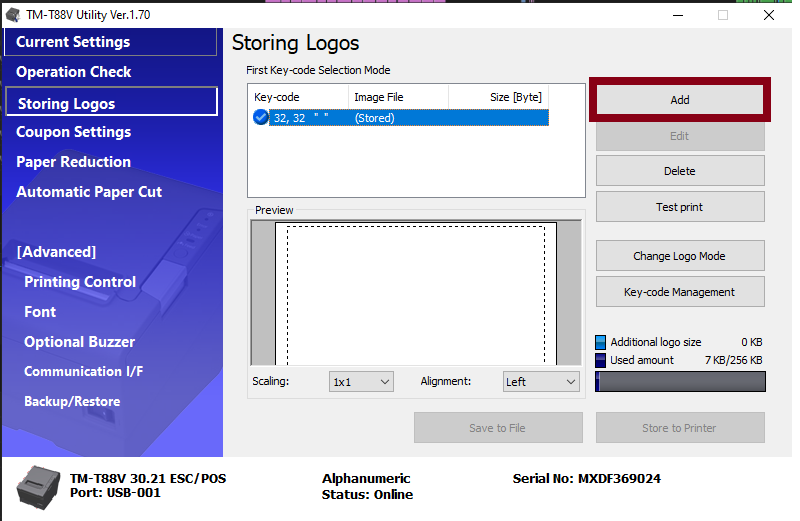 5. Make necessary changes, click OK, then click OK again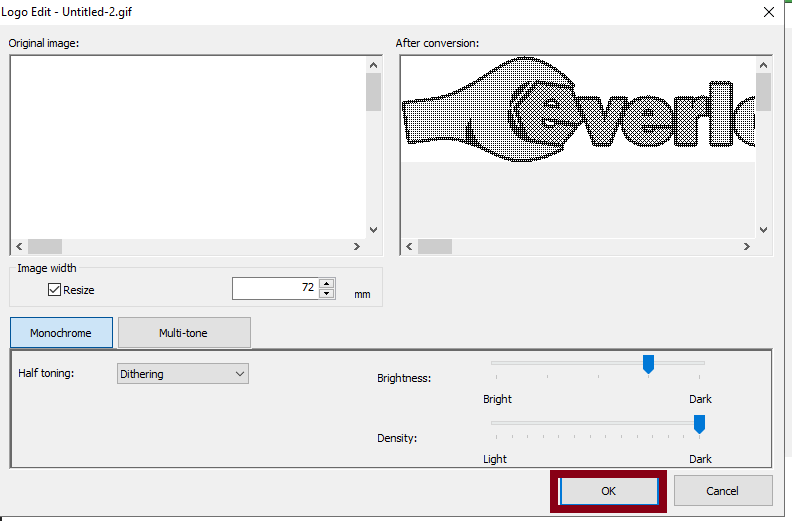 6. Click Store to Printer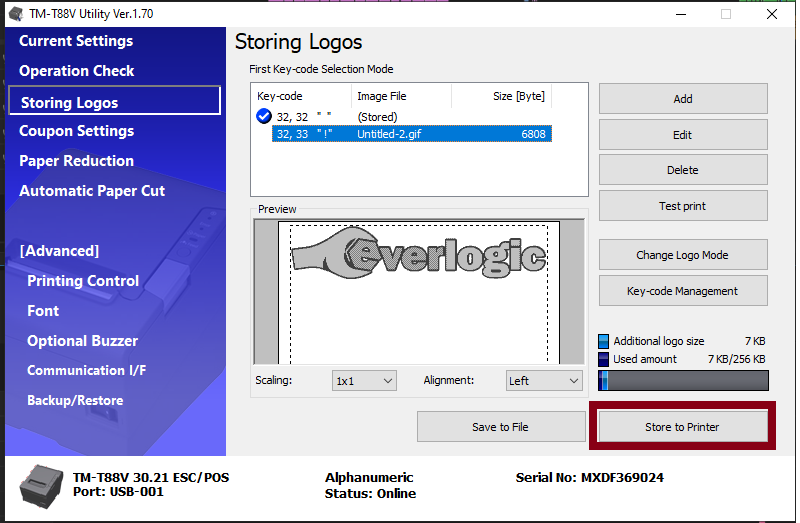 7. Go to Automatic Paper Cut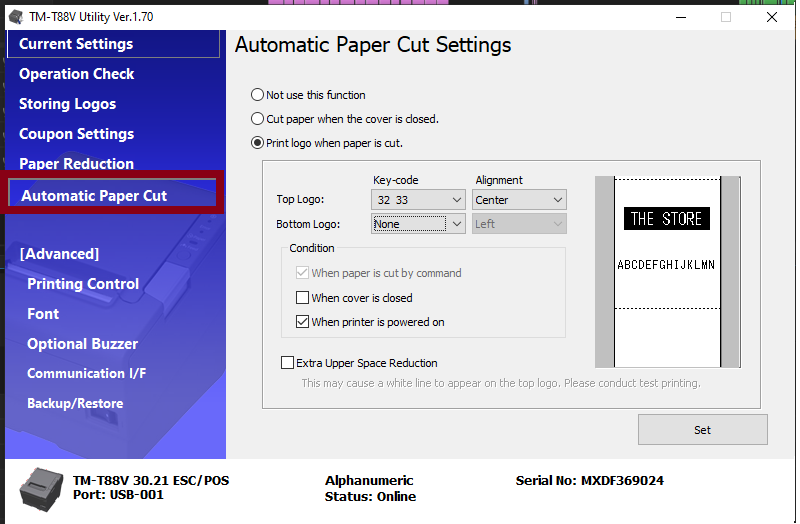 8. Select "Print logo when paper is cut", then select your logo's keycode on the top logo, bottom logo, or both (If the logo is small enough, you can change the alignment as well.)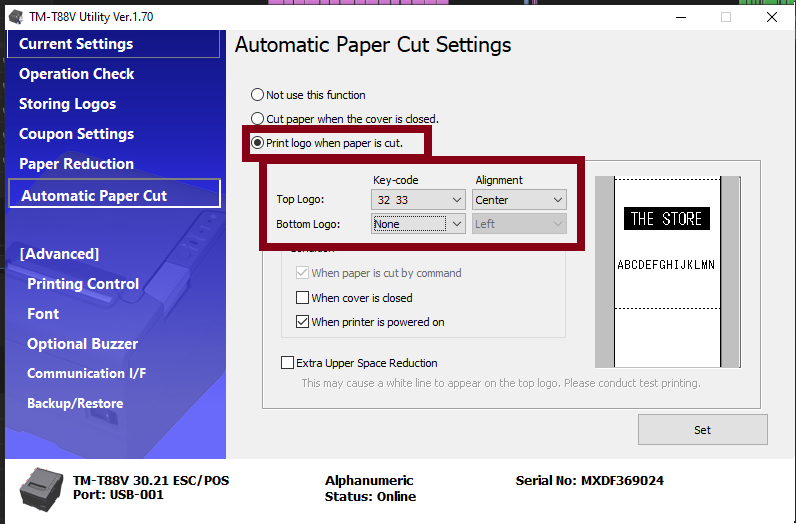 Your image will now print on the top and/or bottom of receipts.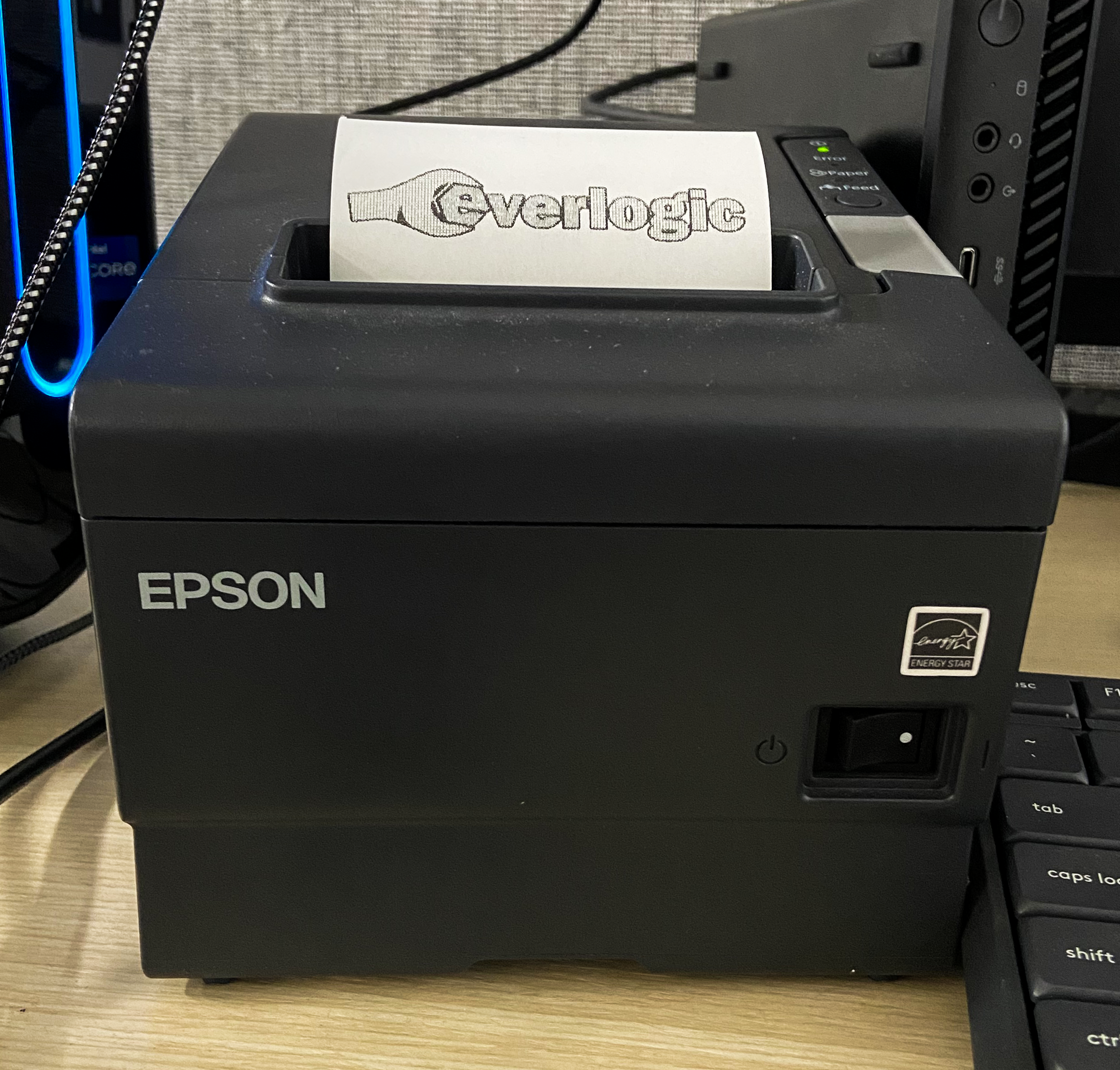 Related Article: