Sublets are used for work complete by a sub contractor, meaning work done outside of the service shop of the dealership.
1. Open a Repair Order
2. Access the Other Items Tab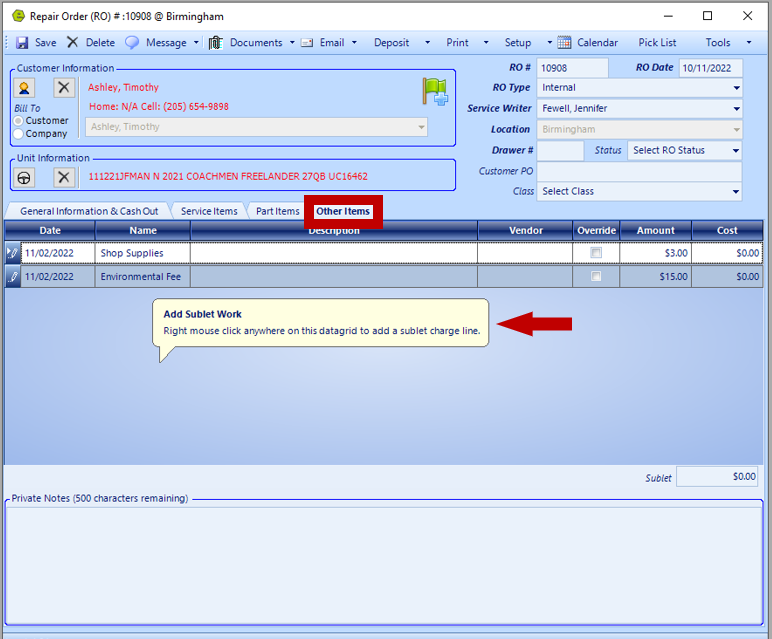 NOTE: A message will pop, as you hover, allowing you to Add Item or Remove Item.
3. Right-click on the empty space provided, the add item/ remove item menu will populate, select Add Item.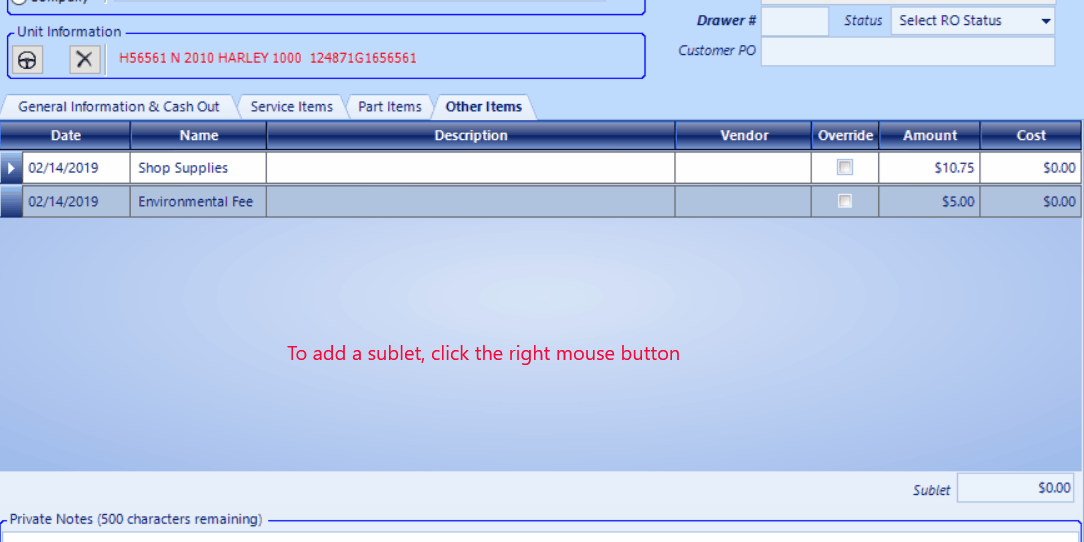 4. Include a Description
5. Choose a Vendor
Important: A Vendor must be selected for the bill to be created in QuickBooks.
6. Click the Override Box, if you need to add a Charge Amount
NOTE: The Charge Amount will display in the Sublet Box in the lower right-hand corner of the Others Tab.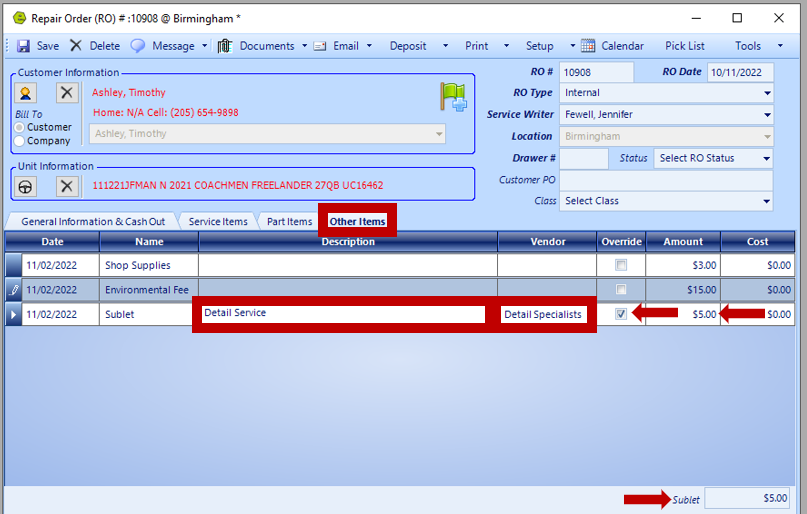 7. Save
NOTE: The Sublet Charge Amount will be added to the "Shop Total" on the Cash Out Tab.