1. Navigate to System Setup and select Location

2. Open the Part & Service Information Tab
3. Key the percentage of labor that will be charged for shop supplies, along with the cap amount, if preferred
4. Save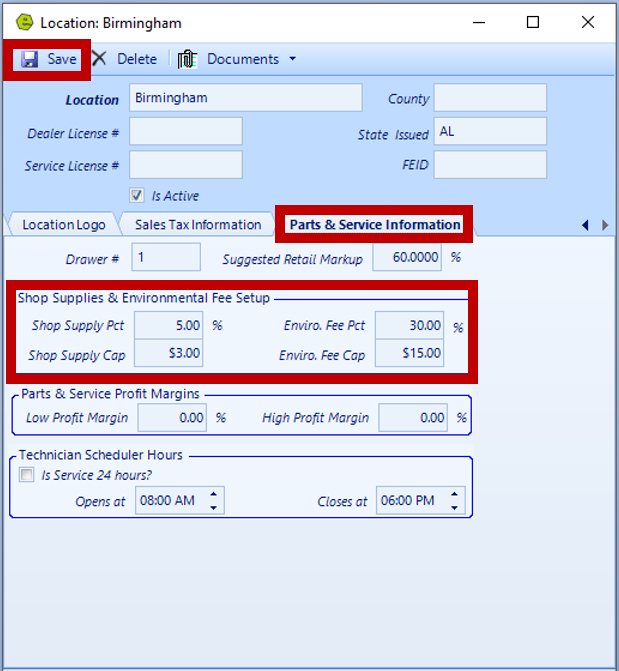 NOTE: The Supply / Environmental Fees will not display on a Repair Order, until the completed labor hours are saved.

NOTE: You can override these fees by clicking the radio box in the Override Column.

NOTE: If Shop Supplies are defined in a Labor Code and the Labor Code is assigned to a repair order, the shop supplies amount will derive from the Labor Code and will overwrite the Location designated amount.
Related Articles:
How to Add a Sublet to a Repair Order