The Task List is a tool to create and organize tasks within EverLogic.
1. Navigate to the Sales Operations Tab and select Task List

The Task List can be searched by Status, Priority, Due Date and Completion Date. Completed Tasks can be displayed or hidden.
NOTE: Deselect "Include Completed" to hide tasks that have been mark complete.

Create a New Task
1. Click New

2. Complete the form;
Employee Name will auto-populate
Email Address will auto-populate if the address is set up under "My Profile", on the Home tab of EverLogic. The email address is used for Reminders if reminders are set.
Task is required.
Reminder Date An email reminder will be sent to the email address stored in "My Profile".
Due Date
Priority
Status
Notes
3. Save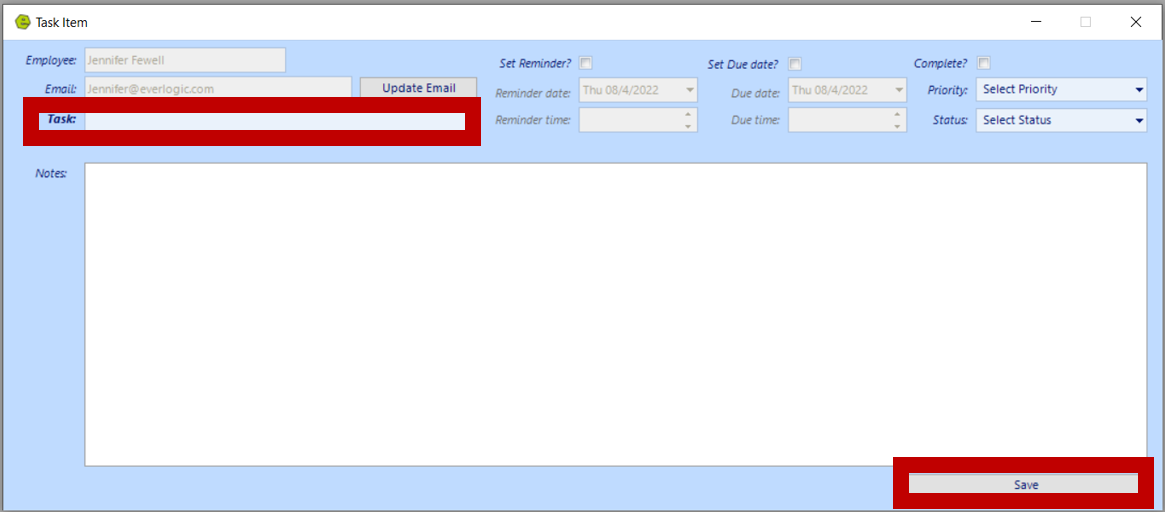 NOTE: To edit a Task, open the task and make necessary changes, then click Update.
WARNING: A Task can also be deleted, use caution, this action is not reversible.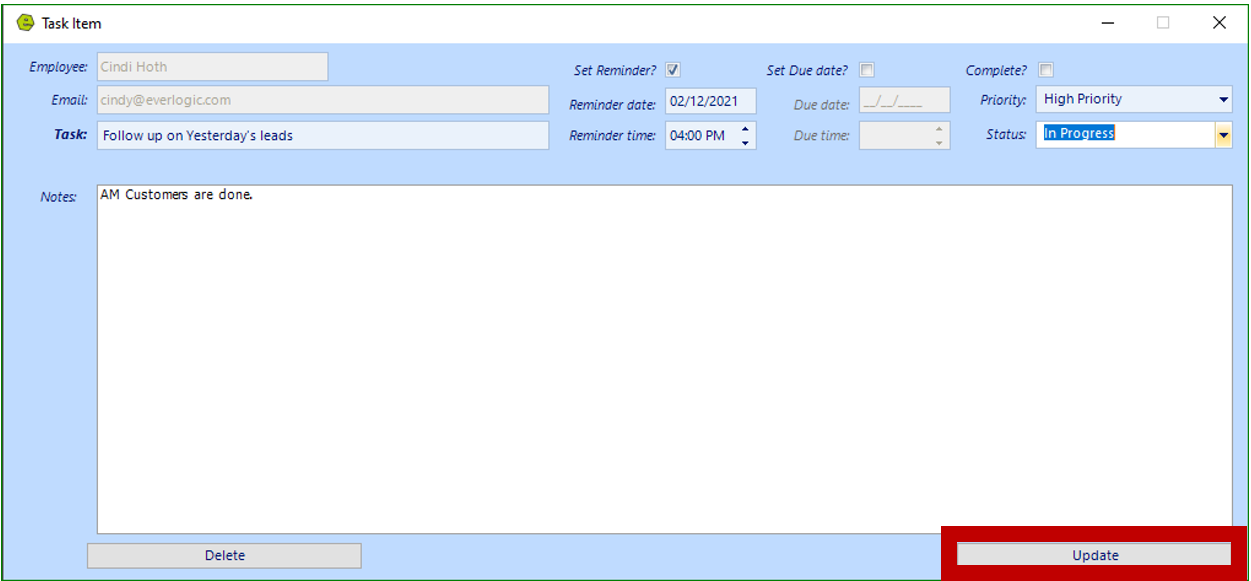 Related Article: