Some Dealerships have started charging fees for using a credit card as the payment type.
IMPORTANT: It is necessary to create a new Vendor prior to creating the Credit Card Fee as a non-stock part.
Create the Vendor
1. Navigate to the System Setup Tab and select Vendors

2. Click New

3. Complete the form with the required fields
Ref # - The Reference Number will auto-populate.
Type - Select Supplier as the Vendor Type.
Company Name - Key the Dealership Name.
NOTE: There is NO need to complete the QuickBooks Tab for this entry.
4. Check the Is Active Box
5. Save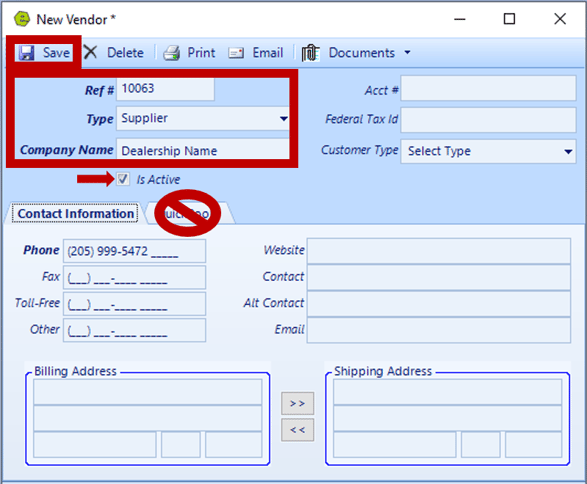 Create the Vendor Credit Card Fee as a Non-stock Part
1. Navigate to the Parts & Service Tab and select New Part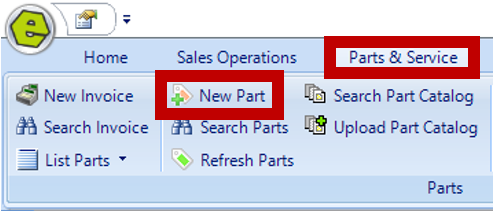 2. Key they specified fields
UPC - Assign the UPC for the Credit Card Fee.
Part No (primary) - Key the Part Number for the Credit Card Fee.
Vendor - Select the Dealership as the Vendor.
Description - Enter a Description of the Credit Card Fee.

3. Select Active and Non-Stock Item
REMINDER: DO NOT select Taxable.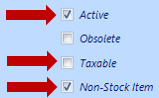 NOTE: Selecting the Non-Stock Item Option will automatically assign the part to the Non-Stock Parts Bin.

IMPORTANT: Purchase Price and Selling Price are NOT required for the Non-stock Part.

NOTE: Consider entering a note about the Credit Card Fee in the Memo Section. Remember, this note may print on a receipt for the Customer to see.

4. Save

Using the CC Fee on an Invoice / Service Repair Order
1. Set-up a New Invoice / Service Repair Order as usual (the example below shows an Invoice)
2. Enter the CC Fee Part
3. Calculate the fee amount (EverLogic will not calculate this amount.)
4. Key the fee amount in the Selling Price Column
5. Complete Invoice / Service Repair Order as usual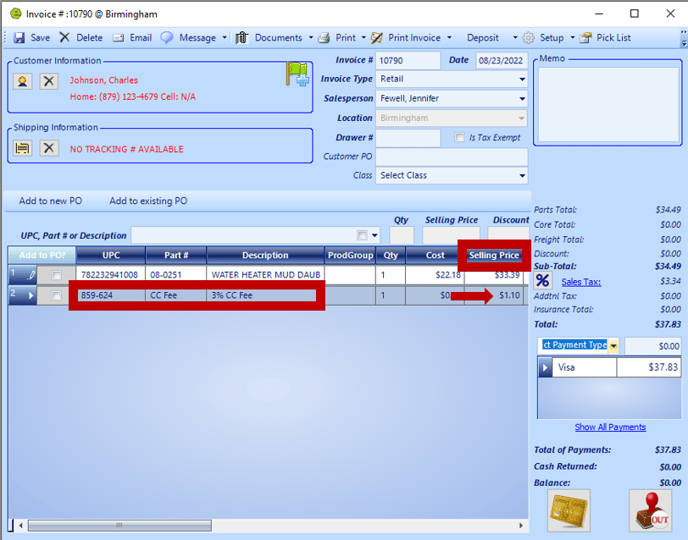 Related Articles:
Create / Close a Parts Invoice