If you are a current Customer, installing EverLogic DMS is simple and only takes a few minutes. Follow these steps to install / uninstall EverLogic DMS. On occasion, it may be necessary to uninstall and reinstall to repair an issue.
Below you will find steps to Install and Uninstall EverLogic DMS.
Install EverLogic
NOTE: EverLogic runs on the latest updates to Microsoft .NET. for best results, ONLY install EverLogic on Windows 10 computers. EverLogic will NOT operate on IOS operating system device.
Click "Download the software and save it to your desktop" or the download icon
3. Run the EverLogic Installer
Microsoft Edge Browser: click RUN at the bottom of the screen.
Microsoft Edge Browser:
Click RUN on the bottom of the screen.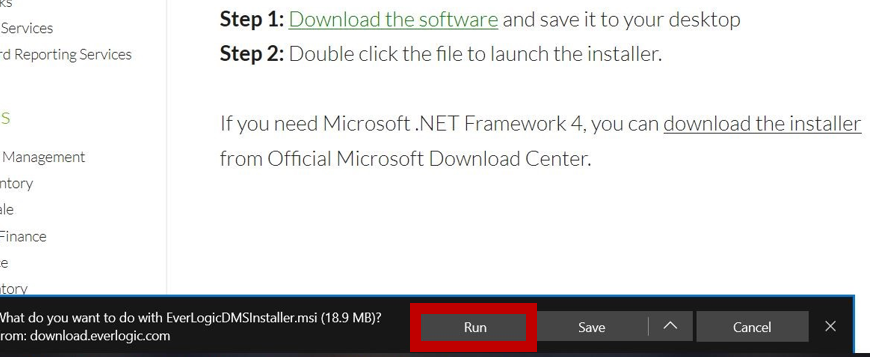 Chrome Browser: The download is shown on the lower left corner of the browser window, click on the arrow. Click the down-arrow and select "Open when done"
4. Click Open
If using Chrome Browser and nothing happens when you click on "Download the Software", then right-click on it and select "Open link in new tab".
Firefox users can access the installer by clicking the download arrow on the upper right of the browser window.

NOTE: The Windows Defender may pop-up, when running the installer. It is a default setting in Defender that activates whenever you run software downloaded from the internet. Click More Info.
**The option to run the software will appear. click Run Anyway to start the installation.**
5. Click Next, when the installer displays
6. Check the box next to "I accept the terms in the license agreement", then click Next
7. Click Install
8. Allow the software installation to run
9. Click Finish, when completed
10. Click OK
11. Login EverLogic
12. Allow the EverLogic Updater to run
13. Login EverLogic
**You will be directed to your EverLogic landing page.**
Remove EverLogic DMS from your computer
ATTENTION: There may be times, when you are experience a login error, try removing EverLogic and reinstall.
1. Select the option to Remove
2. Click Remove
3. Wait for the software progress
4. Click Finish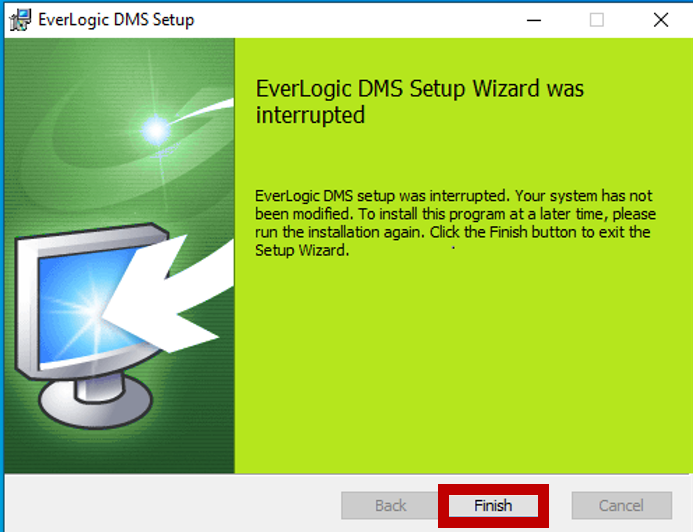 Uninstall EverLogic
1. Type EverLogic DMS in the system search bar
2. Click Uninstall and follow prompts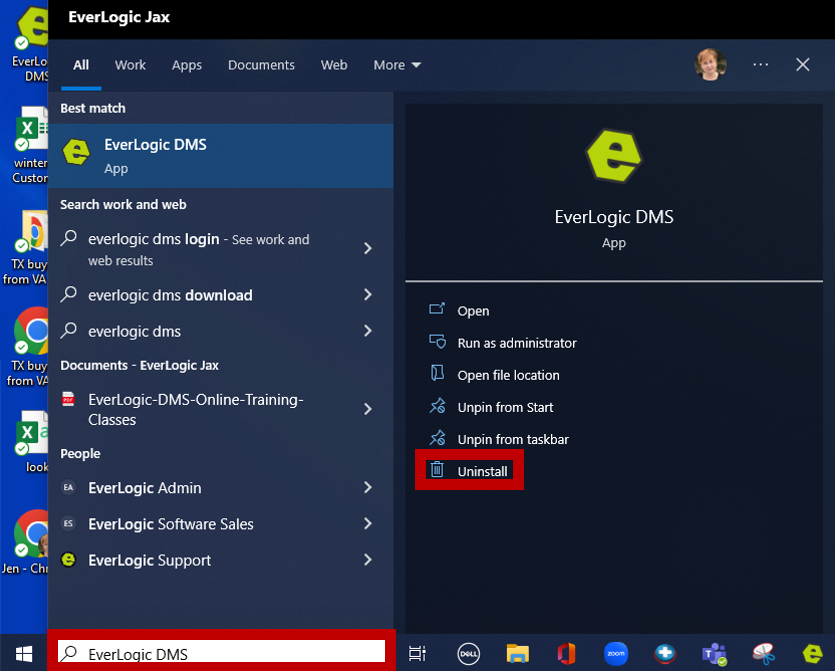 3. Select the EverLogic DMS Line
4. Click Delete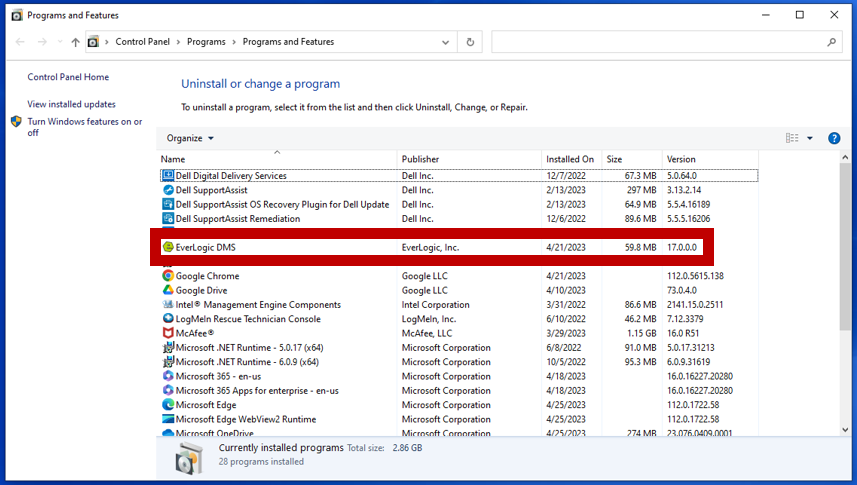 Related Articles:
Employee Setup and Permissions
EverLogic Mobile App Permissions
Employee Access & Authority Defined