Complete step-by-step instructions on setting your Gmail account up to enable emailing via EverLogic DMS.
IMPORTANT: Review and completion of the article Configuring the Company Email Server in EverLogic is required prior to this setup. It may be more efficient to complete this process with all EverLogic Users at once.
If you are a Google Gmail Customer, use this document to establish email functionality in EverLogic for your employees. Before completing the employee set-up you must review and complete all steps listed in the article, Configuring the Company Email Server in EverLogic.
Employee Gmail and EverLogic Configuration
1. Log into your personal Gmail Account
2. Click your profile widget and select Manage my Google Account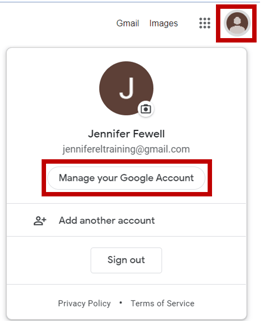 3. Select Security
4. Scroll down to locate Signing in to Google and select 2-Step Verification
NOTE: If you do not see the 2-step Verification, make sure the option for 2-step Verification is allowed on the email admin account.

5. Click Get Started, (you will be directed to the login screen)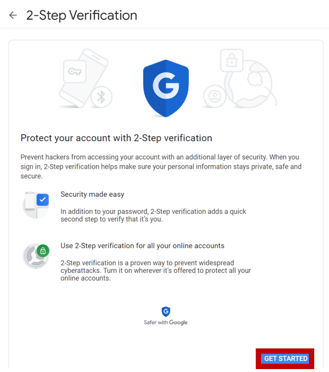 6. Login and click Next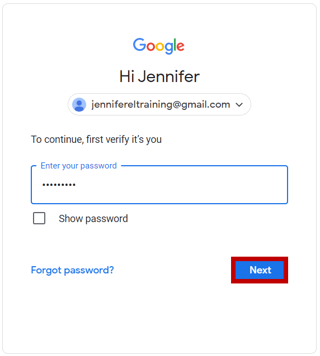 7. Select an option to verify your cell phone number via text message or a phone call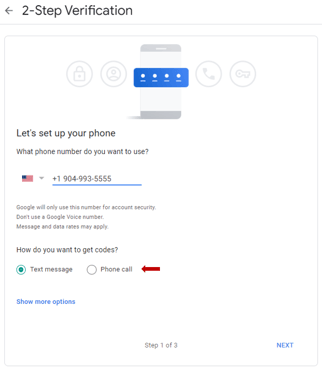 8. Key the code, be sure to include the "G", along with the code
9. Click Next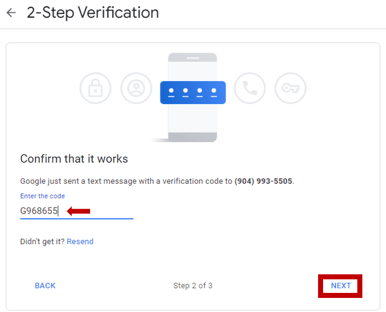 NOTE: Once your phone number is verified, a new window will appear asking if you would like to turn on 2-Step Verification.
10. Click Turn On
NOTE: The 2-Step Verification is completed, when you see the screen below.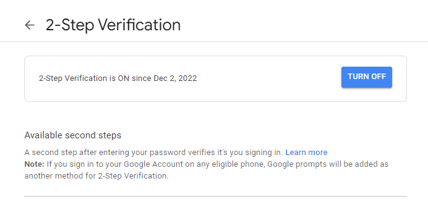 11. Go to https://myaccount.google.com/apppasswords after completing the 2-Step Verification
12. Login and click Next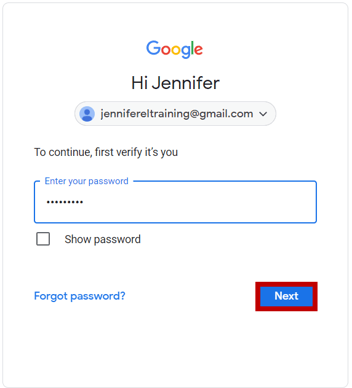 13. Choose Mail from the Select App Menu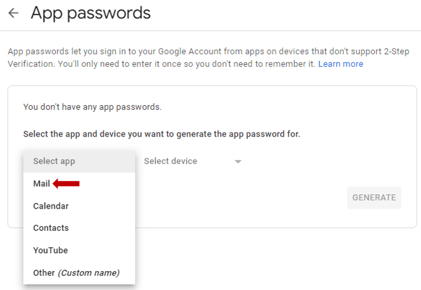 14. Choose Other from the Select Device Menu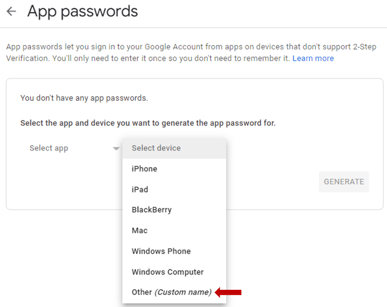 15. Name the App EverLogic and click GENERATE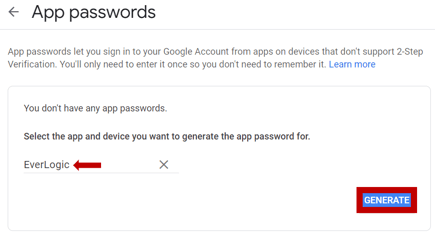 NOTE: A password will be auto-generated for you to use as your Gmail password in EverLogic, this is ONLY to be used as your EverLogic Gmail Password. This DOES NOT replace your EverLogic sign-on password or you Google Gmail Password.
16. Copy the password in the yellow box
17. Click Done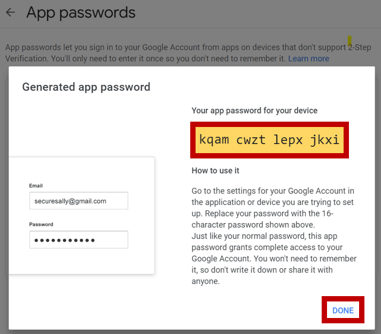 Saving Gmail Password in EverLogic
1. Navigate to the Home Tab and select My Profile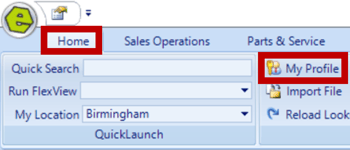 2. Key your Gmail Email Address in the field Email Address
3. Delete any existing password and paste the Gmail Password you copied from the above process
4. Save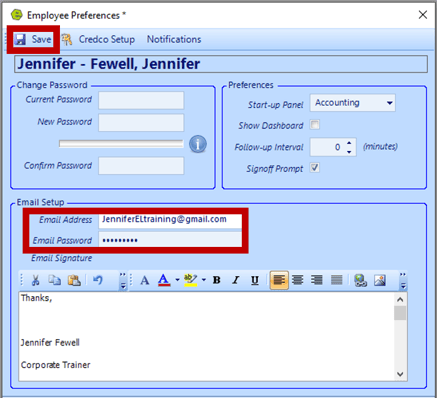 Related Articles:
Employee Setup and Permissions
EverLogic Mobile App Permissions
Employee Access & Authority Defined
Manager Changes to Employee Passwords
Edit user MFA (multi-factor authentication) information