County Information for Sales Tax By Department Report
County Information for Sales Tax By Department Report feeds from
NOTE: In order for the county name to show on the Sales / Tax by Department Report, enter the name of the county as the Reg County / State on the Deal Form.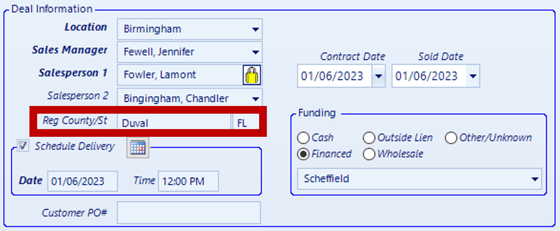 Invoice / Repair Order: The zip code in the Location Form in System Setup.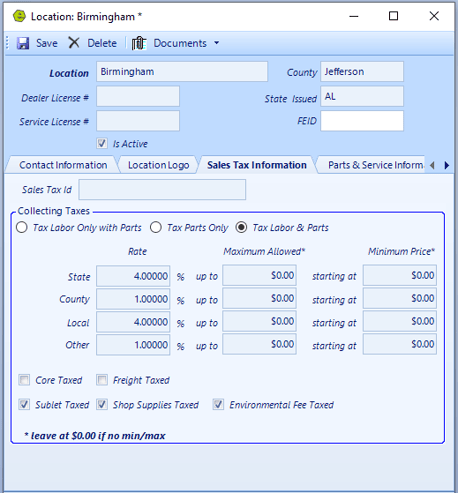 NOTE: Use the Sales Tax Look-Up to specify a zip code to override the tax amount.
Related Articles:
Setup Deal Defaults By Location or Dealership