1. Navigate to the Parts & Service Tab and select Receive POs

2. Select Vendor, PO # or Date and click Search

3. Choose the Purchase Order to be received
4. Key the Quantity Received
5. Click Receive Items
NOTE: If all items are not received, you will receive the message below, allowing you to create a Back Order PO, for the remaining items. Continue with the steps below to complete the set-up for the Back Order PO.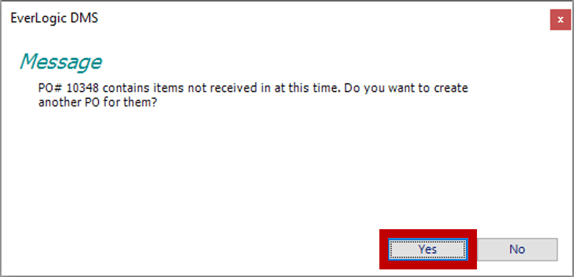 Continue with Back Order PO
6. Select the Item to place on Back Order PO and click OK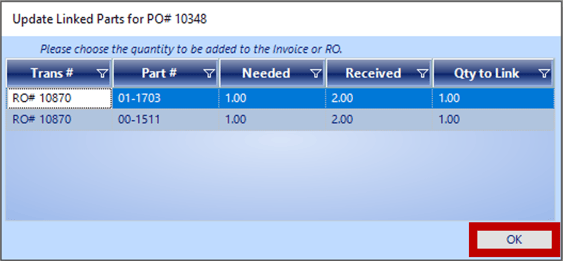 7. Click OK on the pop-up showing the PO# for the Back Order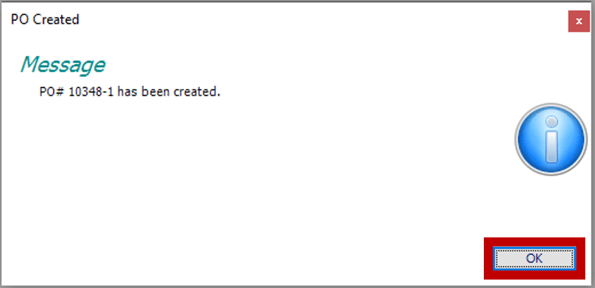 NOTE: The Order Status will reflect "Back Order".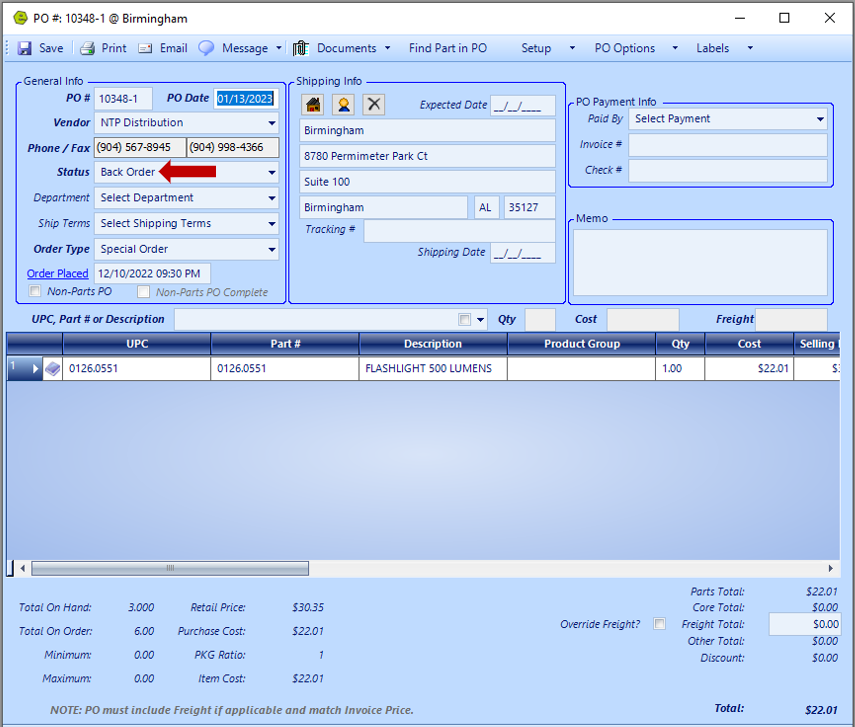 Related Articles:
Creating a Parts Purchase Order
List Unposted POs (Purchase Orders)
Receiving a Purchase Order and Creating a Back Order PO
Using Suggested Reordering to Create a Purchase Order
New Vehicle Purchase Order Form (Multi-Unit Ordering)
Where is my Purchase Order in QuickBooks?