This procedure will allow the integration of an Email Service Provider and the EverLogic DMS system. Numerous email server possibilities exist. Examples include Google & Microsoft, contact your email service provider for the specific address.
IMPORTANT: Completion of this procedure will require access to System Rules and the Company Email Server Configuration.
1. Navigate to the System Setup Tab and access Company

2. Access the Email Server Tab
5. Key the Email Server and Port
NOTE: Obtain the address and port information for the Email Server from your email service provider; common addresses include smtp.gmail.com (Gmail), smtp.office365.com (Microsoft), or smtp.secureserver.net (GoDaddy).
6. Select the Use Authorization Box
7. Save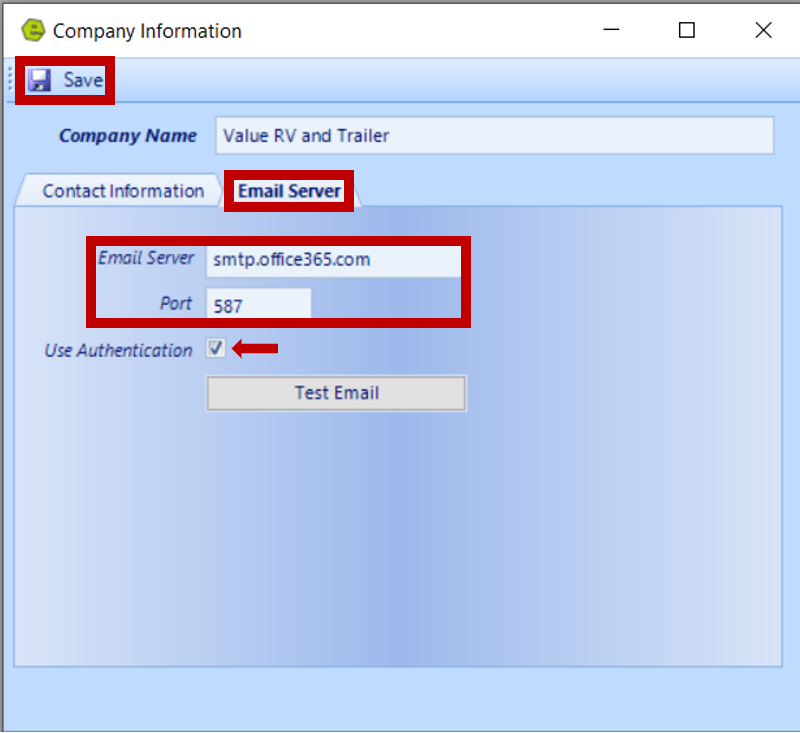 Related Articles:
Employee Setup and Permissions
Manager Changes to Employee Passwords
Edit user MFA (multi-factor authentication) information