The EverLogic Mobile App helps your Service Technicians and Salespeople save time and grow your dealership's success. The EverLogic Mobile App is a web-enabled application that is accessible on any mobile device, with internet access.
Many software companies are getting away from using apps that you download and are moving to web-enabled apps. This allows you access from any web browser and you have more flexibility to use it on different types of hardware. The EverLogic Mobile App works on any mobile device or desktop, with internet access, and is compatible with Android, Apple, Microsoft. The screen will automatically adjust to the type of device you are using; phone, laptop, tablet, or computer.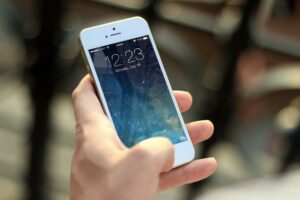 What does the EverLogic Mobile App do for my dealership? The mobile app is beneficial in multiple ways.
The Service Technicians can view a summary of how many hours they have worked, the number of jobs they have completed, and the number of jobs they have pending. The Technician is able to see the Repair Orders assigned to them, add parts and images, update the Problem, Cause and Solution, and start, stop and complete jobs.
The Sales Department can enter Customers, create / access quotes and work with Inventory. As a result, this feature makes it easy to quickly access the deals they are working on. The ability to use a mobile device while walking around the lot with a Customer, makes creating a quote and making a sale much more efficient.
How do I get access to the EverLogic Mobile App?
A mobile license is required to access the EverLogic Mobile App, which is separate from the desktop license. Mobile App licenses are $39 dollars per license, per month. Once you have the license, access https://apps.everlogic.com/Account/Login, we recommend using Chrome or Firefox, but Safari and Microsoft Edge works as well. Internet Explorer is not recommended.
If you are ready to take advantage of EverLogic Mobile App and the benefits it offers your dealership and your employees, submit a ticket to support@everlogic.com requesting mobile licenses. If you have additional questions regarding the EverLogic Mobile App, contact EverLogic Customer Support at 904-998-4066, Monday through Friday, 8:30 am-6:00 pm EST.
Related Articles:
Employee Setup and Permissions
EverLogic Mobile App Permissions
Employee Access & Authority Defined
Manager Changes to Employee Passwords
Edit user MFA (multi-factor authentication) information
EverLogic Mobile App License FAQs
EverLogic Mobile App for Technicians