Labor Codes allow you to set-up Part Kits. This will save you time, by attaching the required parts to the Labor Code, the parts will automatically be added to the Service Job.
Using Labor Codes
1. Access the Service Items Tab on a Repair Order
2. Choose the Labor Code
Two ways to access Labor Codes
Use the down-drop menu in the Labor Code Field
Click the Binoculars Icon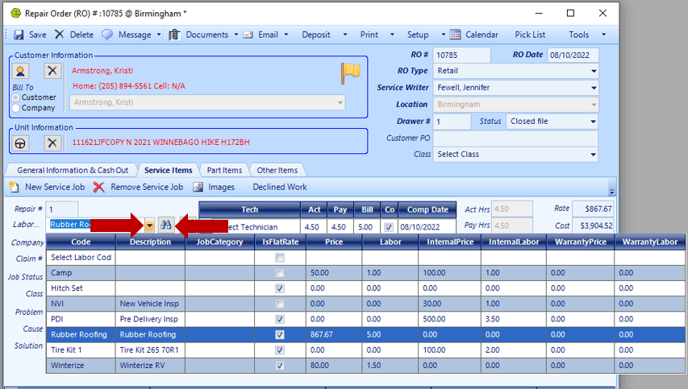 NOTE: If the Labor Code used has an attached Part Kit, the necessary parts will be added to the Part Items Tab of the Repair Order.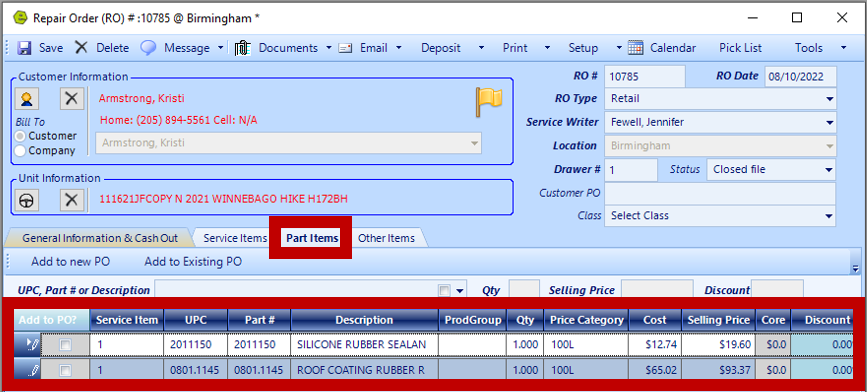 Using a Part Kit, if it is not attached to the Labor Code
1. Access the Part Items Tab of the Repair Order or Invoice
2. Right-click anywhere in the Blue Parts Box of the Repair Order or Invoice
3. Choose Add Parts Kit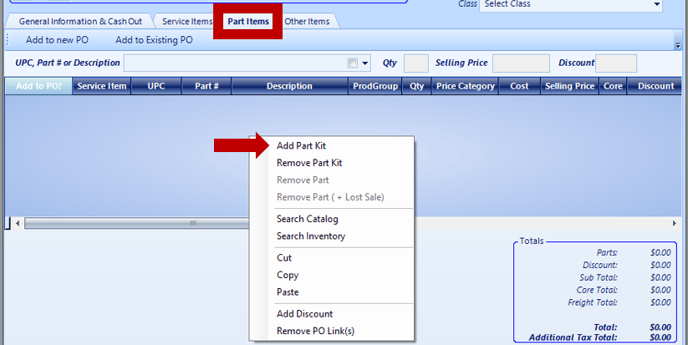 4. Select the desired Part Kit
5. Click Add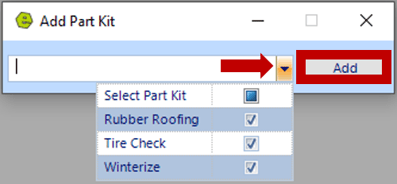 Related Articles:
System Setup for Alternate Part Numbers
Adding a New Part / New Part Inventory
Adding Parts to Inventory from a Invoice / Repair Order
Creating a Parts Purchase Order
Special Order Parts from an Invoice
Special Order Parts from a Repair Order
Receiving a Purchase Order and Creating a Back Order PO
Create / Close a Parts Invoice
Asterisk Showing on Parts Search
Parts Price Comparison Feature (Profit Margin Formula)
Moving Parts / Contents of a Bin