The Customer's time zone is included on the Customer Information Form. The time zone is determined by the Customer's zip code.
1. Click the Pencil Icon to open to the Customer Details Form.
2. Key the zip code and click OK. The time zone and local time will display.
3. Click Save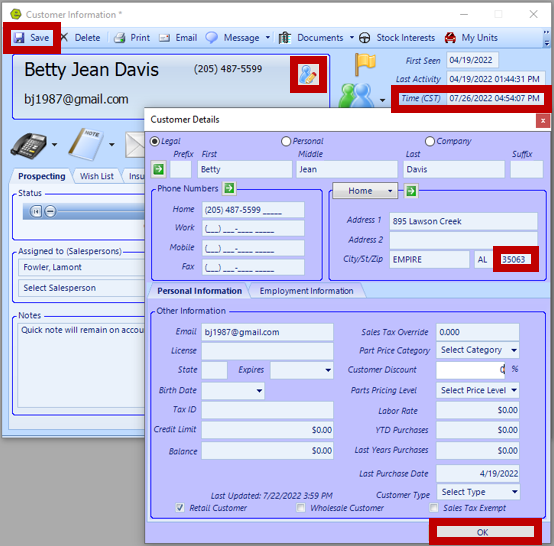 Related Articles:
Customer Association "Co-Customer"
How to Locate / Re-activate a Deleted Customer
Create Customer Prospecting Statuses
Using Customer Prospecting Statuses
Moving a Deposit Between Customer Accounts
Update Customer's Address Zip Code, using the "plus-four code"
Customer Follow-Up Reminders Set-up
Changing Customer Prospecting Statuses Follow-up Timelines
J