Deleted Customers are still in EverLogic, you just have to know how to locate them.
1. Navigate to the Sales Operations Tab and select Search Customers.

2. Click the "Active Customer" Box, complete a field for search option and click Search.

3. Double-click to open the Customer Information Form.
4. Check the "Is Active" Box and click Save, if you wish to make the Customer active again.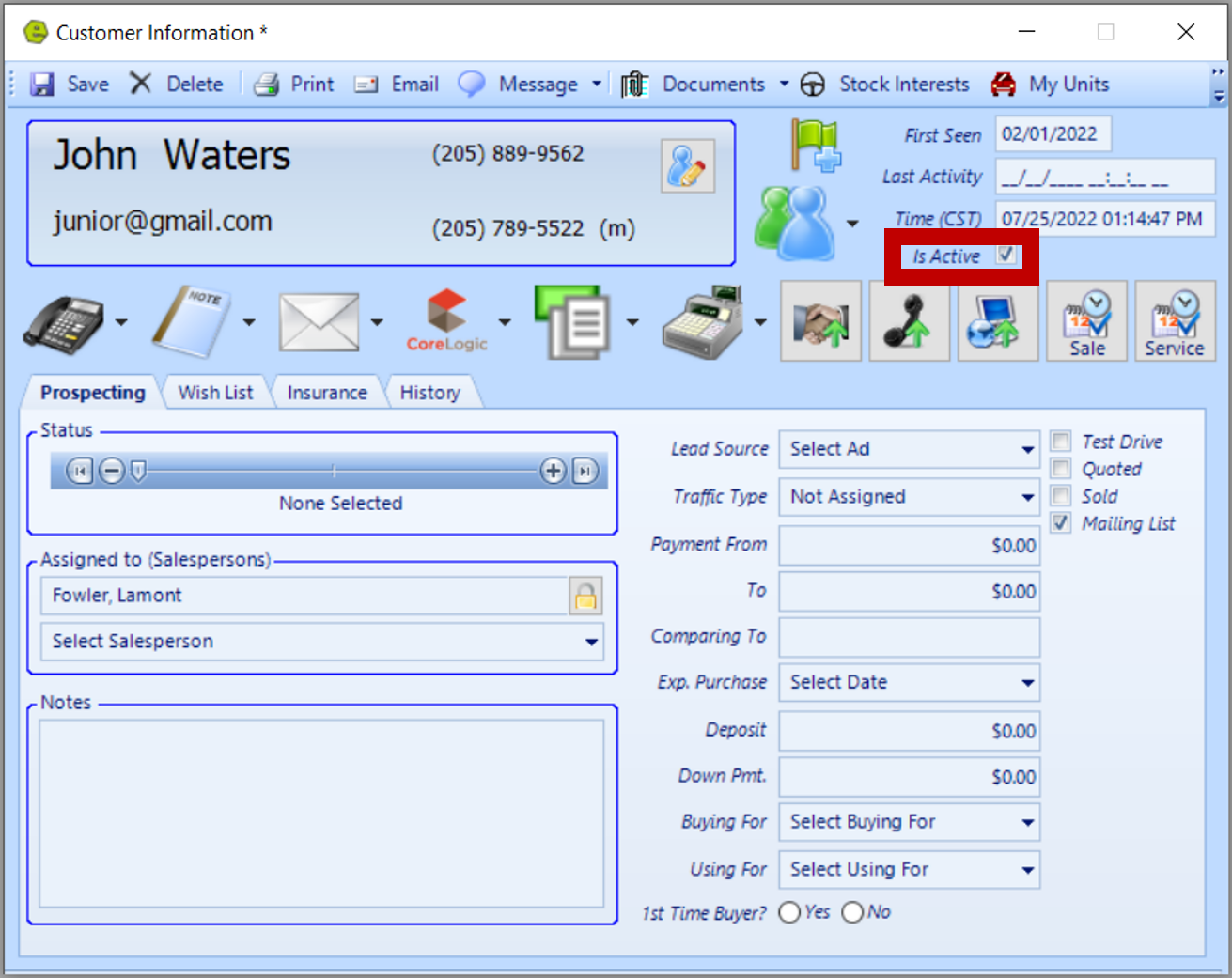 Related Articles:
Customer Association "Co-Customer"
How to Locate / Re-activate a Deleted Customer
Create Customer Prospecting Statuses
Using Customer Prospecting Statuses
Moving a Deposit Between Customer Accounts
Update Customer's Address Zip Code, using the "plus-four code"
Customer Follow-Up Reminders Set-up
Changing Customer Prospecting Statuses Follow-up Timelines
KW